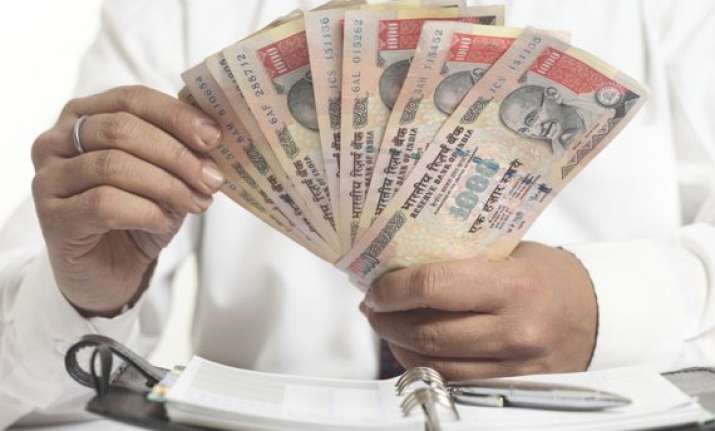 New Delhi: New Delhi: The rupee tumbled further and hit an all-time low of 65.56 against the US currency on Thursday on persistent dollar demand from banks and importers in view of sustained capital outflows by foreign funds.
The rupee resumed lower at 64.85 per dollar as against the closing level of 64.11 per dollar on 21 August at the Interbank Foreign Exchange Market and dropped further to an all-time low of 65.50 per dollar.
However, it recovered afterwards to 64.65 per dollar before quoting at 64.88 per dollar at 1015 hrs on mild selling of dollars by banks, still showing a loss of 77 paise or 1.20% from its last close.
It moved in the range of 64.65 and 65.50 per dollar during the morning deals.
Persistent capital outflows by foreign funds mainly affected the market sentiment as they sold shares worth a net Rs 792.11 crores yesterday, as per the provisional data from stock exchanges.
Meanwhile, the BSE benchmark Sensex eased by 6.05 points to 17,899.86 at 1030 hrs.
In the New York market, the US dollar rose against most key rivals yesterday as minutes from the Federal Reserve's July meeting showed that almost all officials supported a slowing of bond buys later this year, depending on the data.