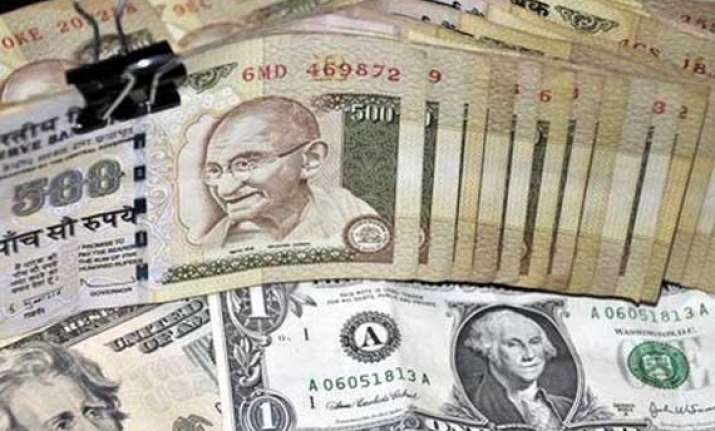 New Delhi, Nov 21: The rupee on Wednesday lost 2 paise to close at two-and-a-half month low of 55.12 against the dollar amid strong demand for the US currency.
Dealers said firm local equities amid sustained capital inflows limited the rupee's fall. A firm dollar overseas dampened the rupee sentiment, they added.
At the Interbank Foreign Exchange (Forex) market, rupee commenced lower at 55.13 a dollar and immediately touched a high of 55.06.
It fell to a low of 55.37 in the late morning session due to dollar demand from importers, mainly oil refiners and rise in dollar index overseas.
However, mid-session dollar selling by exporters and a strong rally in equities helped rupee to recover major part of its lost ground to settle at 55.12, still down 2 paise from its last close.
The rupee had last settled at 53.43 on September 13, 2012.
Meanwhile, the BSE benchmark Sensex today rose by 131.06 points, or 0.72 per cent, on hopes of further reforms in the Winter Session of Parliament, which begins tomorrow.
The dollar index was up by 0.28 per cent against a basket of six major currencies as attention shifted back toward whether and when Greece will get its next instalment of bailout funds.
The RBI has fixed the reference rate for the US dollar at 55.2025 and for euro at 70.4255.
The rupee softened further against the pound sterling to 87.77 from yesterday's close of 87.75 and also moved down to 70.60 per euro from 70.56.
It, however, remained firm against the Japanese yen to 66.96 per 100 yen from overnight close of 67.73.