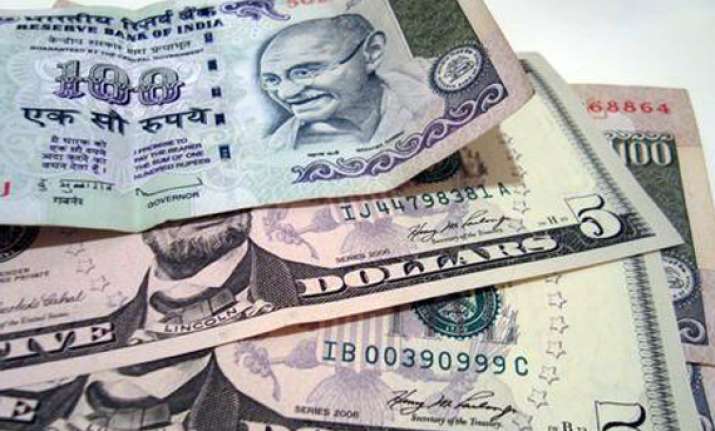 New Delhi, Aug 1: The rupee on Thursday dropped by 28 paise to 60.68 in late morning deals on fresh dollar demand from banks and importers on the back of a strengthening of the US currency overseas despite a recovery in the equity market.
The rupee resumed lower at 60.70 per dollar as against the last closing level of 60.40 at the Interbank Foreign Exchange (Forex) market and dropped further to 60.84.
However, it recovered afterwards to 60.48 before again falling to 60.68 per dollar at 1100hrs.
It moved in a range of 60.48-60.84 per dollar during the morning deals.
In the global market, a key gauge of the dollar's performance rose in the early trade, clawing back from multi-week lows suffered after the US Federal Reserve offered no clues as to when it plans to slow the pace of monetary stimulus.
Meanwhile, the BSE benchmark sensex recovered by 146 points in the late morning trade.