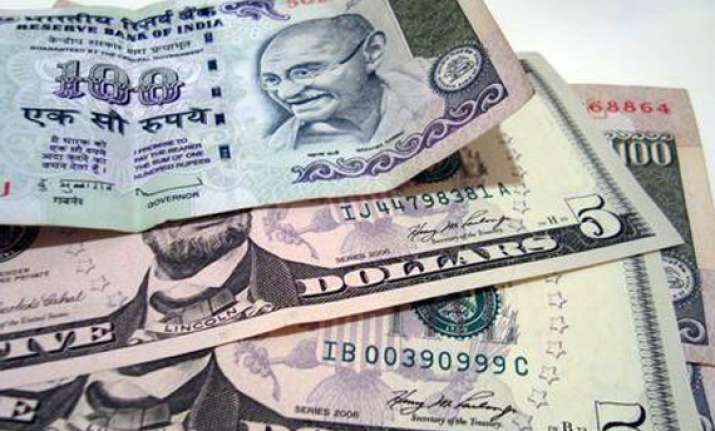 Mumbai, Dec 17: The rupee on Monday fell by 10 paise to trade at Rs. 54.58 against the U.S. dollar in early trade, extending its slide for the fourth day, at the Interbank Foreign Exchange as the American currency firmed against euro and other currencies in the overseas market.
Dealers said besides strengthening of dollar against the major currencies including yen, which plunged to a year-and-a-half low overseas, a lower opening the domestic equity market mainly put pressure on the local unit.
Meanwhile, the BSE benchmark Sensex fell by 33.22 points, or 0.17 per cent, to 19,284.03 in early trade.
The rupee had lost just two paisa to close at 54.48 against the U.S. currency on Friday.