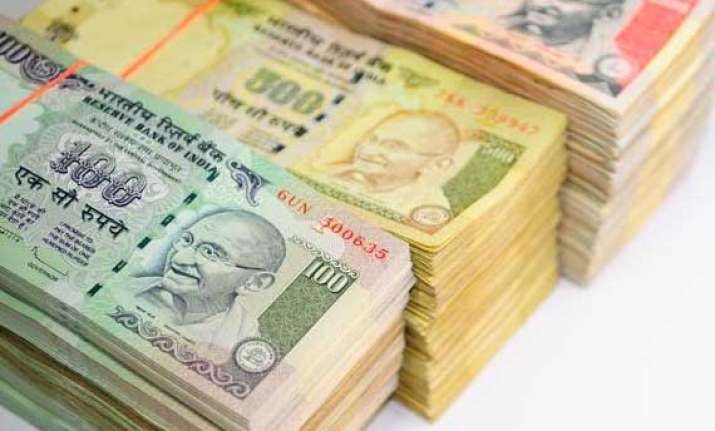 New Delhi: The rupee on Monday breached the 63-mark to close at a historic low of 63.30 against the US dollar. The rupee closed at life-time low 63.13 per dollar on account of heavy capital outflows from the domestic equity market.
The rupee free-fall continued during the day despite the Reserve Bank of India's measures to restrict capital outflows. The Indian currency fell by 148 paise, the biggest single day drop in a decade.
The domestic unit opened at 62.30 from Friday's close of 61.66 per dollar. The unit moved in the range of 62.21 and 63.30 against the American currency.
On the other hand, the BSE-benchmark Sensex ended lower by 290.66 points (1.56 per cent) to close at 18,307.52 points.
Strong demand for dollar from banks and importers also added to the negative sentiment.
Market participants say the fall in rupee can be curbed only if the government hikes the import duty on non-essential goods such as mobile phones and electronic items.