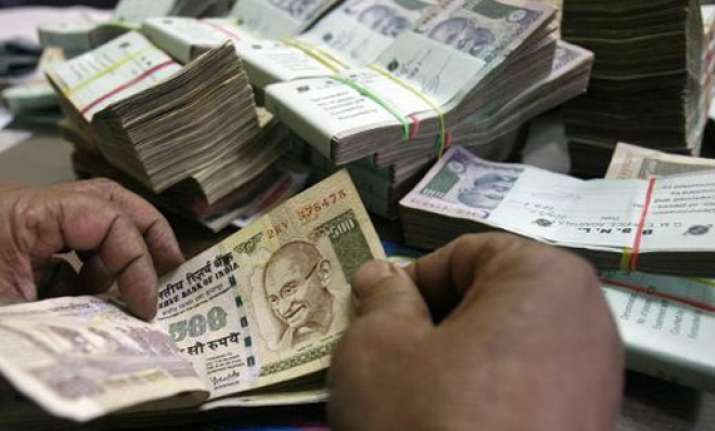 New Delhi, June 21: Commenting on the depreciating rupee, Jim Walker, Founder and Managing Director of Asianomics said that the Indian currency can fall further from current levels. Continuing its slide, the rupee weakened further by 13 paise to trade at Rs 59.70 against the US dollar in early trade today on sustained capital outflows and strong demand of the American currency from importers.
The rupee had yesterday hit an all-time low of 59.93 intra-day, before the Reserve Bank stepped in to help the local currency recover some ground. It had ended 87 paise down at 59.57 on hefty outflows. The fall in currencies of emerging markets, including that of India, is being attributed to the statement by Federal Reserve Chairman Ben Bernanke that the US Fed may start scaling back its monetary stimulus programme later this year.
Speaking to ET Now, Jim Walker said that Indian equities and bond markets are cheap right now. He said that India and China will become the flavour of the day.
Commenting on the Fed's statement that it could begin scaling back stimulus measures later this year, Walker said that tapering of QE will not impact emerging markets much. "Don't think global central banks are in a position to withdraw stimulus," he added.
Walker said that he was much more bearish on China; however, he was of the view that China would not be able to sustain a 7% growth.
"Emerging Markets have been underperforming developing markets for 3 years," Walker said. However, he was of the opinion that money flow will come back to emerging markets.
Moody's on Friday said that the rupee weakness reflects economic challenges. "India's credit profile will be affected by economic challenges," Moody's added.
KPMG Director (Financial Risk Management) Kuntal Sur said outlook of the currency is expected to remain weak till the structural measures are taken to improve CAD and improvements of sentiments foreign investors.