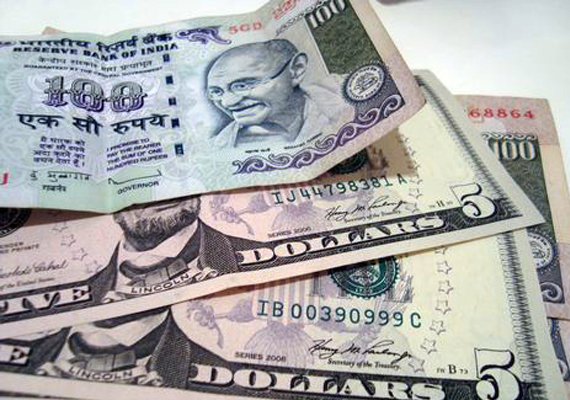 New Delhi, July 31: The rupee on Wednesday breached the 61-mark again by falling 60 paise to 61.07 against the dollar in early trade at the Interbank Foreign Exchange market, on heavy month-end demand for the US currency amid growth concerns.
Besides, dollar firming up against other currencies in overseas markets ahead of the US Fed concluding its policy meeting and a weak opening in the domestic equity market, mainly put pressure on the domestic currency, forex dealers said.
The rupee had declined by a whopping 106 paise to close at three-week low of 60.47 on Tuesday, wiping out all the gains notched up on central bank's recent liquidity tightening measures.
Meanwhile, the BSE benchmark Sensex fell by 147.86 points, 0.76% to 19,200.48 in early trade today.