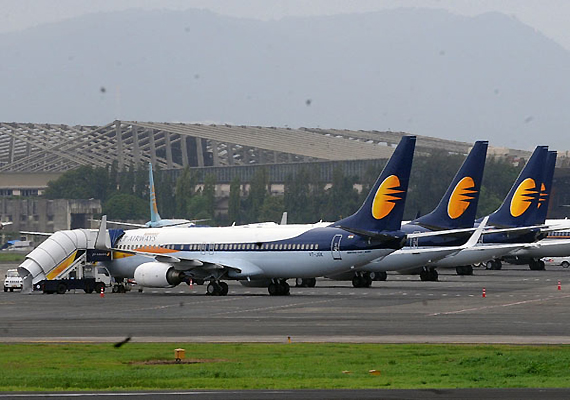 New Delhi, Mar 12: The Revenue Department today attached Jet Airways' accounts, maintained by global airlines' body IATA, for non-payment of service tax dues to the tune of Rs 69 crore.

"We have frozen the IATA accounts of Jet Airways for delay in payment of service tax dues worth Rs 69 crore for months of January and February," a Finance Ministry source said.

The Revenue Department had sent notice on last Friday to Jet Airways cautioning the airline that its accounts would be frozen if it fails to to clear the service tax.

The service tax payment was due since March 6. Jet had said it would clear the dues by Monday.

A Jet spokesperson said "the Service Tax Department has been in touch with IATA with regards to having their proceeds remitted when the collections are remitted to Jet Airways".

The spokesperson said "no bank account of the airline have been frozen or attached."

The International Air Transport Association (IATA) maintain accounts to enable airlines transact business with other airlines, travel and cargo agents and other vendors, both in the domestic and international markets.

The primary IATA platforms, which carry out these activities are its Clearing House, Billing and Settlement Plan (BSP) and Cargo Accounts Settlement System (CASS).

While the IATA Clearing House deals with airlines making payments for services to other carriers or aviation-related companies, the BSP and the CASS programmes facilitate the sale of tickets and booking of cargo through travel and freight agents.