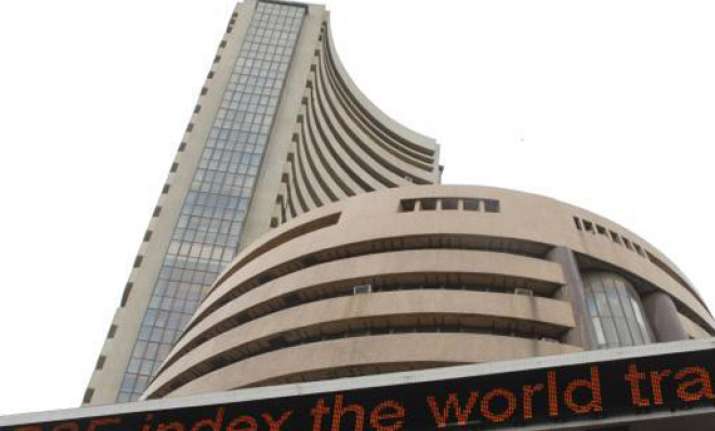 Mumbai, Jun 18: With RBI dashing hopes of interest rate cut, the Sensex plunged by 244 points making investors poorer by Rs 75,000 crore, after shares notched up handsome gains in early trade on the victory of pro-reforms parties in Greece elections.
Between the two key events - Greece election results and RBI keeping interest rates unchanged - the 30-scrip BSE Index had a roller-coaster ride of 400 points. It first went up by 160 points and crossed the 17,000 mark for the first time in over six weeks.
However, the shares moved in the opposite direction after the Reserve Bank poured cold water on widespread expectations of at least 0.25 per cent cut in the interest rates. Banks, realty and auto stocks bore the brunt as investors fleed the rate-sensitive counters.
With 28 counters in the 30-share Sensex closing with losses, the index ended at 16,705.83, down 244 points or 1.44 per cent over its previous close.
"Markets corrected as RBI disappointed street on both repo as well as CRR rates. It did not cut rates whereas street was expecting minimum 25 bps rate cut in repo as well as CRR," said Kishor P Ostwal, CMD, CNI Research. 
On the contrary, Asian stocks closed with up to 1.8 per cent gains while European indices were trading up to 1 per cent up in initial trades on improved sentiments after the pro-reforms parties won the the Greek polls, alleviating fears of the troubled nation exiting the Eurozone. 
The investor mood in domestic markets was further soured as the rupee again breached the 56-level.  While the news of rating agency Fitch lowering India's credit rating outlook to negative came after the market hours, it left a nagging worry among the market participants. 
The losses in Sensex were led by SBI (4.36 pc), Sterlite (4.34 pc), ICICI Bank (3.34 pc), HDFC Bank (2.71 pc) and Dr Reddy (2.38 pc). There was no support from heavyweights, ITC and Reliance which fell in 1-2 per cent range.  The NSE wide-based Nifty also plunged by 74.80 points or 1.46 per cent to 5,064.25.