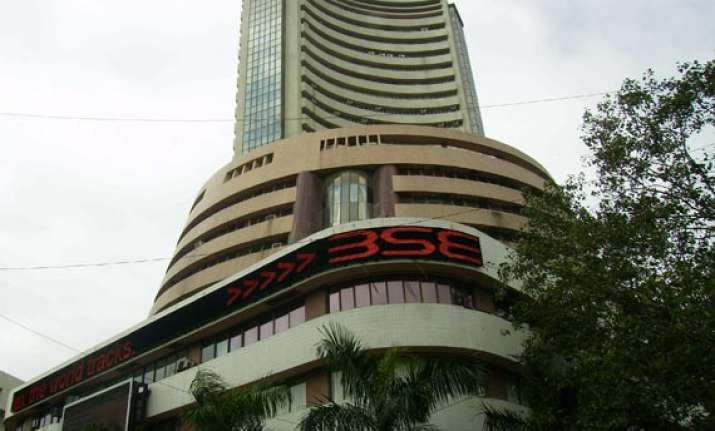 Mumbai: Stock markets are likely to take cues this week from the outcome of RBI's second quarter review of monetary policy, US Federal Reserve meeting and the next batch of quarterly results from bluechips like Maruti Suzuki and Bharti Airtel, according to experts.
The market, whose benchmark Sensex closed at over one-week low of 20683.52 last Friday, is expected witness volatility in the next few sessions as traders decide whether to roll over their positions in the futures & options (F&O) segment as contracts expire this week, brokers said.
"F&O expiry is due on Thursday and thus volatility may be seen. Global cues, quarterly results and RBI's monetary policy will be watched carefully for further market moves," said Bonanza Portfolio Senior Vice President Rakesh Goyal.
Traders say that market participants have priced in a 0.25 percent repo rate hike by the RBI on October 29 as inflation concerns linger on. Further rollback of RBI's forex stabilisation measures could also be on the cards.
Global brokerage firm HSBC said: "Despite the weak growth backdrop, we expect that the RBI will further raise the policy rate by 25 bps on Tuesday to deliver on its hawkish promises and, through this, help anchor inflation expectations."
Even though the 30-share bluechip index briefly climbed to three-year high by surpassing a crucial 21,000 level yesterday, it closed 199.37 points down last week -- the first loss in four weeks. Experts said this trend shows the cautious stance adopted by the investors ahead of the event-heavy week.
The outcome of the Federal Open Market Committee (FOMC) two-day policy meeting on October 29-30 would dictate terms in the global markets. Most experts rule out any announcement to taper the USD 85 billion a month bond purchase programme in the meeting of the panel, which makes key decisions about interest rates in the US.
However, market participants would keep an eye on any hint on the timeline for the tapering, experts added.
The HSBC Manufacturing PMI numbers are expected on November 1, which would also impact the domestic market trend.
Among quarterly results that would be announced this week include Maruti Suzuki (October 28), NTPC, Ranbaxy (October 29), Bharti Airtel, DLF and Jindal Steel & Power would announce their results on Wednesday (October 30). IDFC and Dr Reddy's Laboratories on (October 31).
Speaking about Nifty, brokerage GEPL Capital said: "The level of 6,100 continues to remain as a key support for the index for the immediate term. On the higher side, it may bounce back till 6,190 to 6,200 range but may not be able to move beyond 6,252."
The NSE Nifty index closed at 6,144.90 on Friday.