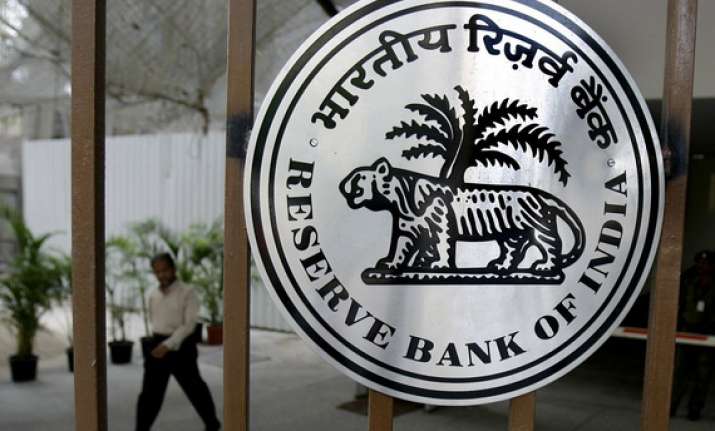 New Delhi, Dec 17: Moderating inflation has raised hopes of rate cut by the Reserve Bank of India in mid-quarter review of monetary policy tomorrow, but experts believe that it is more likely to cut the Cash Reserve Ratio for banks.
There has been some tightening on the liquidity front due to advance tax outgo. Following this, the banks' borrowing from the RBI has gone up to Rs 1,46,300 crore today, from Rs 64,445 crore on Friday.
Experts say the tight liquidity condition will continue for a while till the government starts spending, and this makes a case for lowering of CRR.
Indian Overseas Bank Chairman and Managing Director M Narendra said, "...as on date since liquidity still has been slightly tight, I think there will be some more support to liquidity (through CRR cut).
"We will not be surprised if there will also be a symbolic repo rate cut now and a major cut in January also."
SBI Managing Director Diwakar Gupta said RBI should consider cutting both repo rate and the Cash Reserve Ratio (CRR). "As a banker I can always say that our wish-list is that rate should change, they should reduce. Both repo and CRR," he said.
Repo is the rate at which RBI lends money to the banks.
It stands at 8 per cent at present, leading to a high interest rate regime — much blamed for slowing industrial growth. Cash Reserve Ratio (CRR) is the portion of deposits banks have to mandatorily park with RBI, which is 4.25 per cent now.
"CRR has already been brought down significantly by the Reserve Bank, if they do a little more that will be great.
Repo cut will actually bring down rate systematically in the system. So, deposits will be cheaper therefore people will lend cheaper. Overall, there will be a downward bias which has been required," he said.