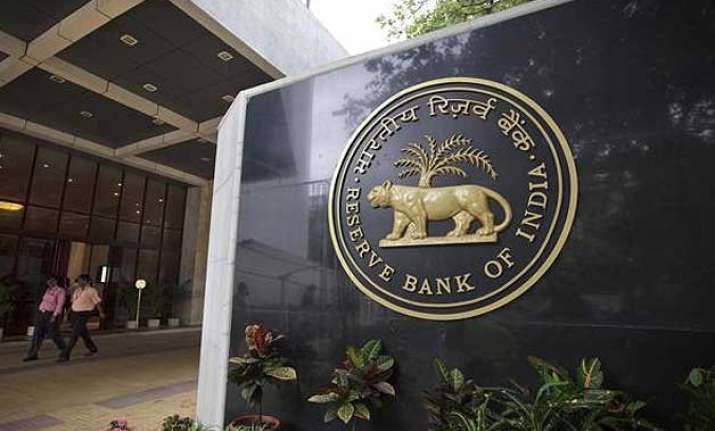 Mumbai: Top Indian Conglomerates run by billionaires Mukesh Ambani and Kumar Mangalm Birla as well as telecom giants Bharti Airtel and Vodafone are among the 11 entities that on Wednesday got a Reserve Bank's approval for setting up non-lending payments banks as part of the financial inclusion drive.
Reliance Industries, which had previously announced partnership with State Bank of India, Airtel M Commerce Services Limited, Aditya Birla Nuvo, Vodafone m-pesa, Tech Mahindra and Department of Posts got the 'in-principle' approval from RBI to set up such niche banks.
The other entities which have been given 'in-principle' approval are Cholamandalam Distribution Services, National Securities Depository Limited (NSDL), Fino PayTech, Sun Pharma's Dilip Shantilal Shanghvi and PayTM's Vijay Shekhar Sharma.  
"The 'in-principle' approval granted will be valid for a period of 18 months, during which time the applicants have to comply with the requirements under the guidelines and fulfil the other conditions as may be stipulated by the Reserve Bank," RBI said in a statement.
Going forward, RBI said the central bank would use the learning from this licencing round to appropriately revise the guidelines and move to give licences more regularly, virtually "on tap".
Unlike 'universal banks' - as the regular banks are called - payments banks can accept deposits up to only Rs 1 lakh and cannot grant loans. They can only deposit their money in government bonds. They can issue debit cards but not credit cards. Other than this they can provide all the services of a universal bank.
Payment banks allow mobile firms, supermarket chains, and others to cater to individuals and small businesses.  The Payments Bank will be set up as a differentiated bank and shall confine its activities to acceptance of demand deposits, remittance services, Internet banking and other specified services.
Payments Banks will initially be restricted to holding a maximum balance of Rs 1 lakh per individual customer.  They will be allowed to issue ATM/debit cards as also other prepaid payment instruments, but not the credit cards.  These banks can also distribute non-risk sharing simple financial products like mutual funds and insurance products.  
They will not be allowed to undertake lending services and non resident Indians will not be allowed to open accounts.  RBI further said that on being satisfied that the 11 applicants have complied with the requisite conditions as part of 'in-principle' approval, it would consider granting to them a licence for commencement of banking business.  
Until a regular licence is issued, the applicants can not undertake any banking business, the central bank added.  Draft guidelines for licencing of payments banks were released for public comments and the final guidelines were issued on November 27, 2014.
A total of 41 applicants had applied for payments banks.  Differentiated banking entails going beyond the current universal banking framework to serve specific purposes.  
The move to allow such differentiated banks came after RBI had found just two entities—infra player IDFC and micro-lender Bandhan from among over two dozen applicants— eligible for setting up commercial banks.  The central bank issued this limited set of licences on April 1, 2014, after a decade. Both applicants are yet to begin operations even after a year as they have time till October.
Commercial banks comprise 27 public sector banks, 20 private, 44 foreign, 4 local area banks and 56 regional rural banks.
On the selection process, RBI said a detailed scrutiny was undertaken by an External Advisory Committee (EAC) under the chairmanship of Nachiket Mor, Director, Central Board of the Reserve Bank of India.
The recommendations of the EAC were an input to an Internal Screening Committee (ISC), consisting of the Governor and four Deputy Governors.