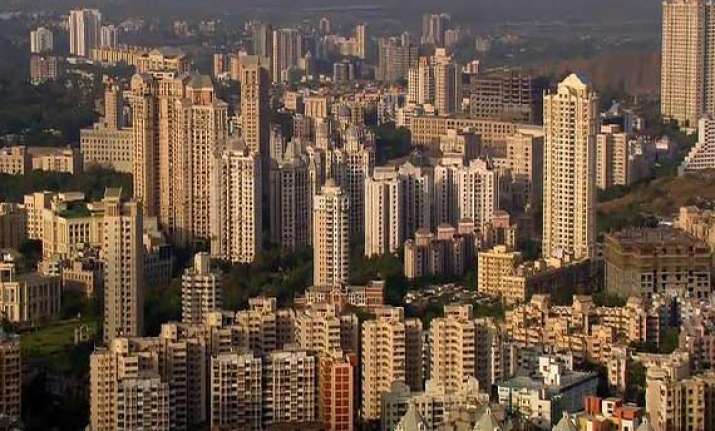 New Delhi: Should You Buy Or Rent?
People either buy or rent apartments for different reasons. Obviously, it makes sense to rent if one does not intend to settle down in a particular city or area within that city, or if one's financial circumstances do not support home purchase even via a home loan.
Even if one's financial status does support the purchase of a mid-segment home, renting is usually the only option if one wishes to reside in a high profile area where property prices are very expensive. However, if all the circumstances are right, purchasing a home is something every Indian should and does dream of. Owned property is the ultimate investment. Home ownership provides not only shelter and security to one's family, but also a justified sense of pride.
If one is happy in a certain location, it makes much more sense to pay monthly EMIs towards one's own home rather than monthly rental, which bring no returns at all.
Can You Face Problems In Getting A Home Loan?
While attempting to procure a loan, customers can certainly run into difficulties. One of them can be lack of eligibility or a bad credit score.
If the bank is not able to satisfy itself that the client has the ability to repay a home loan for any reason, it may ask for more documentation and guarantees or even refuse the loan altogether. This can happen with clients from certain professions which banks perceived to lack steadiness.
Other difficulties which a client can face is not being able to produce all the documents required for home loan approval, or the bank refusing to provide a home loan for purchase of a property which is over-priced, does not have a clear title deed or is in a project for which the developer did not obtain all the necessary clearances.
Things To Check Before Taking A Home Loan
The first thing to be checked is one's own eligibility for a home loan, and one's ability to service such a loan consistently. Clients should remember that a home loan is a significant long-term financial commitment. If these factors are in place, the client should check the rate of interest that a bank is quoting for fixed as well as floating rate-based home loans.
Secondly, one should establish whether the bank has a reputation for flexibility when it comes to renegotiating home loans. It makes sense to contact other people who have availed of home loans from the same bank whenever possible, and to ask them about their own experience.
As a general rule of thumb, the monthly EMI being paid on a property should not exceed 40-45% of the family's total monthly income after all other loans or recurring financial commitments have been accounted for. If it exceeds this, the likelihood of defaulting on the home loan increases significantly.
Vehicle loans should be paid off within the shortest tenure that banks permit, which is usually three years, and should be prepaid whenever finances permit. A family should also make sure that it has medical insurance for all family members, and with sufficient coverage for unforeseen medical emergencies, as these can be extremely expensive.

How To Arrive At Your Property Purchase Budget
The budget for property purchase should be finalized on the basis of:
- Available savings (which will decide how much down-payment can be made on a home loan)
- Current family income and reasonable expectation of increase in income (based on annual salary hikes)
- The family's current requirements in terms of space and facilities, and the increased requirements in the future (based on family growth, elders expected to come and live with the family, etc.)
How Has Pune Real Estate Been Affected By The Current Economic Scenario?
Every property market in India has been affected by the changing economic environment to some extent. The cities that have been most affected are those which do not have sufficient economic activity. The property markets in such cities are affected more by economic downturns because there are not enough well-paying jobs being created. In other cases, the available property stock in the city is over-priced and not affordable to most home buyers.
Pune's property market also saw a certain degree of slowdown, but it has done much better than most other cities in India because of two important factors:
- Pune has three major industry segments to support its economy – manufacturing, Information Technology (IT), Information Technology-enabled Services (ITeS), industrial and automobile manufacturing and the services industry. These industries have consistently been creating sufficient jobs with good salaries, and this factor supports the property purchase rationale.
- High competition among developers and a healthy supply of projects has ensured that Pune's property prices have remained affordable to home buyers. Another factor that has maintained affordability is that Pune's real estate market is mostly driven by end users and not speculators. Though there is also investor activity, investors are not able to quote exorbitant prices because Pune is a price-sensitive market and will therefore not accept unnatural price escalations.
Kishor Pate is the CMD of Amit Enterprises Housing Ltd.