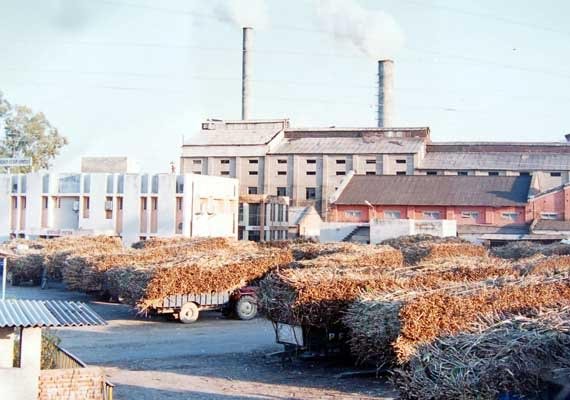 Chandigarh: With cane crushing set to start from November 20, Punjab-based private sugarmills on Tuesday sought from the state government not to raise state advised price (SAP) of sugarcane for 2014-15 crushing season and rollback of purchase tax, saying low sugar prices hit the industry hard.
Punjab chief minister Parkash Singh Badal on Tuesday gave nod to commence cane crushing from November 20 for crushing season 2014-15.
"There is no viability in running sugar mills as there are very high rates of cane in Punjab. Moreover, current sugar prices are lesser than what our input cost is," Punjab Private Sugar Mills Association, President, Jarnail Singh Wahid said.
"We are demanding from the state government not to raise cane prices further and rollback purchase tax on sugar cane," he further said.
He rued that the state government had raised cane prices substantially by Rs 40 per quintal last year, which led to financial loss of Rs 30 crore to Rs 50 crore per sugarmill.
However, Punjab government is yet to announce the SAP for 2014-15 crushing season.
Private sugarmills owners pointed out that industry's input cost from producing sugar was Rs 3,600 per quintal but the wholesale sugar prices are ruling at Rs 3,200 a quintal, much below than cost of production. "How we will survive, if cane prices are further raised," he asked.
Sugar producers said they were pinning hopes on jump in sugar prices in view of Diwali festival season. "But it went against our expectations and our losses continued to mount," said Wahid. The industry was also up against purchase tax on sugarcane, saying it has rendered them uncompetitive.
"There is a purchase tax of Rs 13-14 per quintal on cane in Punjab while no major sugar producing states, including UP, Maharashtra is levying such tax which is also hurting us," he said while demanding its abolition.
Sugarmills are also in favour of implementation of recommendation of Rangarajan committee report on sugar sector, which had suggested that farmers should be given 70 per cent of value of the sugar and by-products produced from the quantity of cane supplied.
However, the cane farmers feared if this recommendation is implemented, then they will get lower prices than what they are getting at present, an official of Punjab Cane department said.
Wahid said a delegation of private sugarmills today met Punjab Deputy Chief Minister Sukhbir Singh Badal with their demands. He said a committee has been constituted by state government to address industry's concerns.
A total of one lakh hectares of area is under sugarcane in Punjab, with cane production and sugar estimated to be 720 lakh quintals and 48 lakh quintals respectively for 2014-15 crushing season. There are 16 sugarmills, including seven in private sector in Punjab, with crushing capacity of 49,766 tonnes crushing per day.