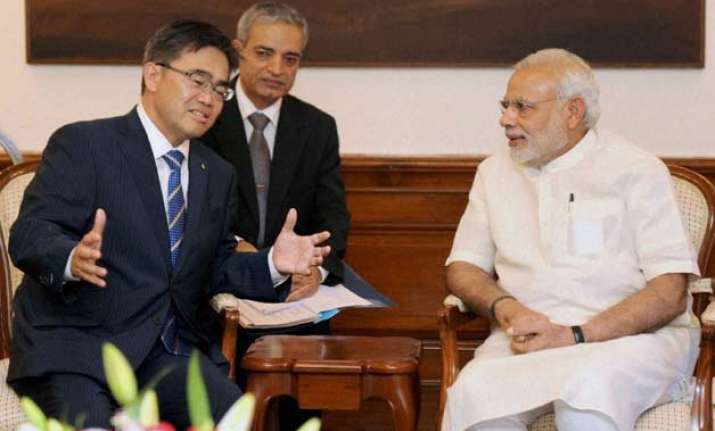 New Delhi:  Seeking greater investments, Prime Minister Narendra Modi today promised all possible support to Japanese companies through a special mechanism.
He made the promise when Hideaki Ohmura, Governor of Aichi Prefecture of Japan, called on him here.  Ohmura briefed Modi about his efforts to promote greater trade and investment relations between Japan and India, a PMO statement said.
The Prime Minister welcomed the initiatives taken by Japanese SMEs in this regard, and promised all possible support through the 'Japan Plus' mechanism to their endeavours, it added.
He also called for closer interactions between Indian states and Japanese prefectures to promote business-to-business ties.
Modi fondly recalled his meetings with Ohmura in 2012 and 2014 and appreciated the close business ties between Aichi-based Japanese companies and India.