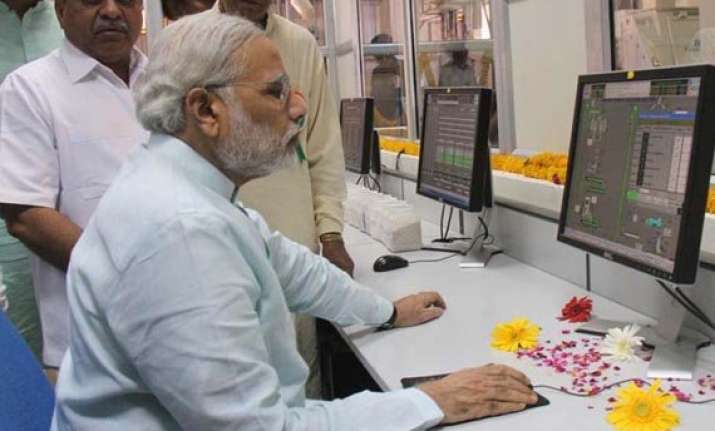 New Delhi: Prime Minister Narendra Modi's Office (PMO) uses relatively faster internet connection than the rest of us.
A report in the TOI said an RTI query has revealed that the internet connection in the PMO is 34 Mbps whereas an average internet connection in the country is about 2Mbps.
Replying to the RTI query filed by Vinoth Ranganathan, co-founder of onlinerti.com, the PMO has said the National Informatics Centre (NIC) is providing an average of 34Mbps speed to the PMO office.
PMO also said that the computers inside the PMO work on Windows 7/ Windows 8 and server works both on Windows and Linux.
A recent 'State of the Internet' study by Internet content delivery network, Akamai had made it known that the average Internet speed in India is 2Mpbs. Moreover, it was also found that the country ranks 115th in the world in terms of Internet speeds. South Korea is the nation with the maximum average internet speed of 24.6Mbps.