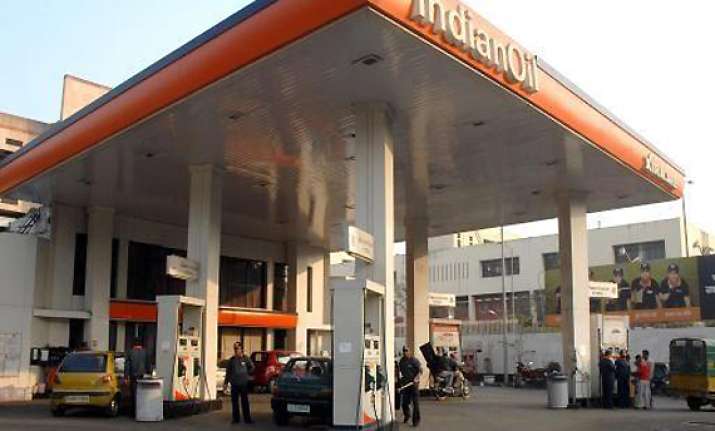 New Delhi, Nov 23: Petrol in India is not just costlier than in the neighbouring countries Pakistan and Nepal, but its price has also seen higher increase since April last year.

Even after the November 16 reduction of Rs 2.22 per litre in rates, petrol at Rs 66.42 a litre in Delhi is costlier than Rs 48.64 a litre in Pakistan.

Whereas in Sri Lanka it is Rs 61.38 per litre and Rs 65.26 per litre in landlocked Nepal. Incidentally, Nepal does not have a refinery and imports all its requirement from India.

Giving this information in a written reply to a question in Rajya Sabha, Minister of State for Petroleum and Natural Gas R P N Singh said petrol price in India has risen 39 per cent, or Rs 18.49 per litre, since April 2010.

Petrol in Delhi cost Rs 47.63 per litre last year. The hike in rates in Paksitan is lower at 26 per cent - from Rs 38.74 per litre to Rs 48.64 a litre. Sri Lanka has seen a 36 per cent increase from Rs 45.23 per litre in April 2010 to Rs 61.38 a litre at present.

In Nepal, petrol price when up from Rs 49.98 per litre to Rs 65.26 a litre currently, an increase of 31 per cent.

To another question, Singh said nearly 45 per cent of the current retail price of petrol in Delhi is made up of taxes.

The refinery price of petrol is just Rs 36.82 per litre, on top of which Rs 2.25 in inland freight and marketing cost and margin is added. Besides, Rs 14.78 per litre is the excise duty component and Rs 11.07 a litre is the sales tax that Delhi government charges. Another Rs 1.50 is the commission that petrol pump dealers earn.