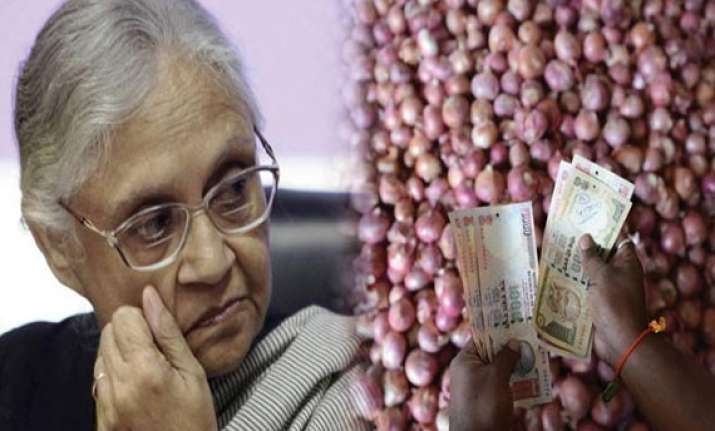 New Delhi: Delhi Chief Minister Sheila Dikshit Tuesday assured onion prices would stabilise in 10 days, adding her government has been intervening from time to time in the matter.
"With expected arrival from Rajasthan, the prices are bound to stablise after a week. Moreover, with an additional arrival consequent upon the fresh harvest, the situation would become normal after 10 days or so," she said here at a press conference.
Dikshit also blamed "unprecedented rains" for the skyrocketing prices of onion. "Unprecedented rains led to disruption in supply from other states. Prices are fluctuating because the product is not reaching Delhi," she added.
With Diwali round the corner, the onion price rise is a cause of worry for people in the national capital. Dealers Monday said the rising trend in onion prices will continue.