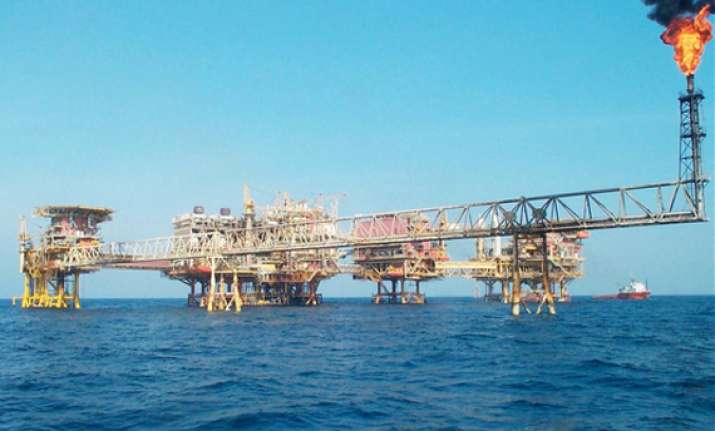 New Delhi, June 25: In the third acquisition in 10 months, state-owned Oil and Natural Gas Corp (ONGC) and Oil India Ltd (OIL) said they will buy Videocon Industries' 10 per cent stake in a giant Mozambique gas field for $2.47 billion.
The acquisition of the stake in Mozambique's offshore Area 1, which may hold as much as 65 Trillion cubic feet (Tcf) of gas resources, will be done via the Special Purpose Vehicle (SPV) jointly owned by co & OVL.
Co & ONGC have signed a pact with Videocon unit for buying stake in the gas field.
The reserves of Mozambique gas field stand at 35-65 tcf and we will look to transport LNG to India.
In March, ONGC and Oil India made a joint bid to acquire up to 20 per cent stake in the Mozambique gas field. Anadarko is the operator of the block with 36.5 per cent stake while Videocon and a unit of Bharat Petroleum Corp Ltd ( BPCL) hold 10 per cent stake each. Japan's Mitsui & Co Ltd is the second-biggest stakeholder with a 20 per cent interest.
Thai state oil company PTT Exploration and Production PCL has an 8.5 per cent interest and Mozambique's state-owned ENH 15 per cent.
The gas found in Offshore Area 1 is to be turned into liquefied natural gas (LNG) and shipped to markets like India. The plant in the Cabo Delgado province in northern Mozambique, is scheduled to start operating in 2018 with a capacity of 20 million tonnes of LNG per year.
The capacity will be split evenly between operators of Offshore Area-1 and Italian giant Eni, which is developing gas found in the neighbouring Offshore Area 4.