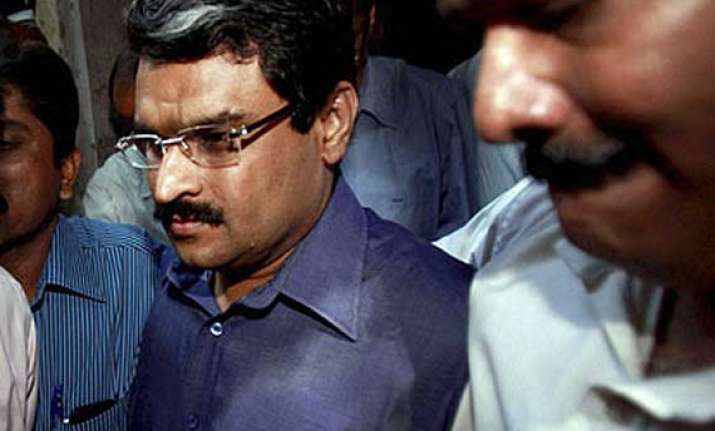 Mumbai: A court here Thursday remanded Financial Technologies (India) Ltd chief and MCEX promoter Jignesh Shah, and another former executive Shreekant Javalgekar to police custody till May 15 in connection with the Rs.5,574.34 crore NSEL payments scam.
The duo was arrested Wednesday by the Economic Offences Wing (EOW) of Mumbai police.
Police informed the court that Shah was the "financial controller" of FTIL where a huge amount of funds was transferred from NSEL.
The NSEL profits were siphoned off with the intention of benefiting FTIL, but Shah had previously pleaded ignorance and blamed NSEL's former CEO Anjani Sinha for the entire murky affair, it said.
Seeking his remand, the EOW said that it wanted to investigate and unravel the sequence of events by interrogating both Shah and Javalgekar in custody.
Opposing the EOW plea, Shah's lawyer Mahesh Jethmalani pointed out that the FIR in the case was registered last year and his client (Shah) had already visited the EOW offices 21 times to record his statements.
Moreover, he said that earlier EOW had said Shah was co-operating against its present claim, and Shah had set up his company's server in the EOW office, and provided expert staff to assist the probe.
Opposing the remand application, Javalgekar's lawyer Aabad Ponda contended that his client had not forged any documents so there could not be a case of forgery.
According to EOW, investigations revealed that Shah, who a NSEL director and member of the audit committee of the exchange, had also approved all the entries of borrowers at the NSEL and his denial of knowledge of the fraud was not correct.
Though the NSEL is a commodities exchange, there are no warehouses in existence where the physical goods could be stored and the bogus warehouse receipts were allegedly issued and trading carried out only on paper, revealed the investigations, taken up after an investor complained of being duped.