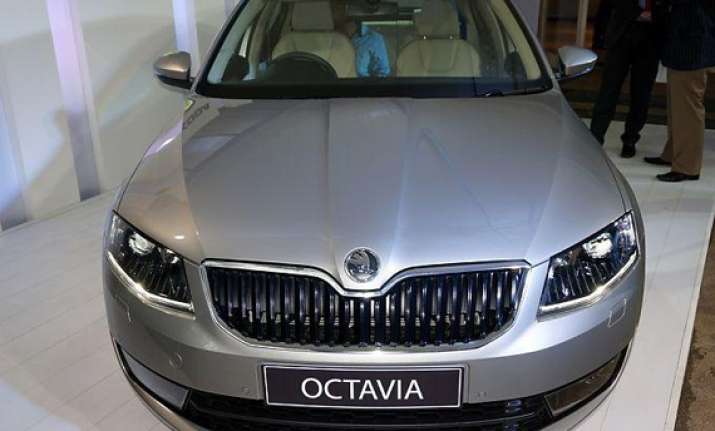 New Delhi, Aug 11: Skoda India, the Indian subsidiary of the VW Group owned Czech automaker, has unveiled the much hyped new 2013 Skoda Octavia in India. The car would be seen entering the highly competitive Indian car market in September.
The company, which had stopped selling the Octavia since October 2010, said it will re-introduce model in India during the upcoming festival season.
"The new Skoda Octavia is now being produced at purpose-built facilities in one of the international growth markets. By far our most important model in the Indian market is also an engine of growth for Skoda," Skoda CEO Winfried Vahland said in a statement.
Between its launch in November 2001 and October 2010, the Octavia had sold 44,900 units.
"At its premier in 2001, the first Octavia redefined its segment in India," Vahland added.
Commenting on the plans to relaunch the model, Skoda Auto India, Managing Director Sudhir Rao said: "The Octavia model line launched Skoda in the country 12 years ago and has enjoyed a cult status in India ever since...Now, with the new-generation Octavia, which will be introduced in India during the festival season, we promise all of this and much more."
The third generation Octavia will have high functionality, innovative safety and comfort systems, economical consumption, and typical Skoda value for money, the company claimed.
The new Octavia meets the needs of Indian customers perfectly, lots of space, modern design, excellent quality and advanced technology at an affordable price, Skoda Board Member for Sales and Marketing Werner Eichhorn said.
The new Skoda Octavia is being produced at the Indian factory in Aurangabad, where the Superb, Yeti and Laura are already being manufactured.
Skoda has been present in the Indian market since 2001. In 2012 the company increased its sales in the country by 14.2 per cent to more than 30,000 vehicles. In the first seven months of 2013 alone, it has sold 13,800 vehicles in the subcontinent.