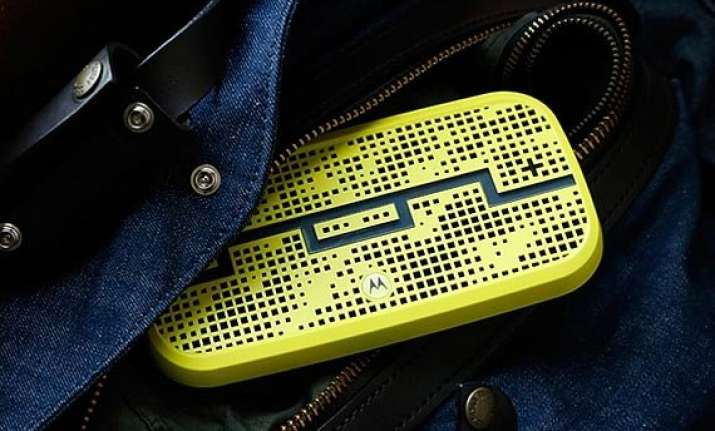 New Delhi: Motorola has launched its Deck Bluetooth speakers in India through its exclusive retail partner, Flipkart, at Rs. 8,990.
The Bluetooth 4.0-enabled Motorola Deck speaker runs on the R2 Sound Engine and allows up to 5 devices connect at once with the 'Heist Mode'. The speaker features SOL Republic's 360-degree full sound technology.
The speaker features LED lights, the colour of which change according to the active user controlling the device. It has an outdoor mode which enhances the audio and is especially made for outdoor usage.
The Motorola Deck Bluetooth speaker comes in three colour variants - Vivid Red, Lemon Lime and Gunmetal. It features 400mm low-profile dual-speakers, and a connectivity range of up to 300 feet. Users can also 'daisy chain' multiple Deck speakers for 'bigger sound'.
The Deck Bluetooth speakers also feature NFC (for tap to pair) and Micro-USB connectivity.