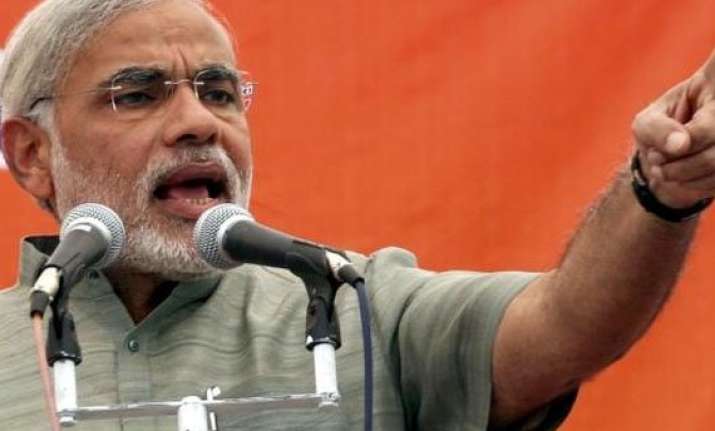 Beijing: Prime Minister Narendra Modi will meet CEOs of top Chinese firms, including head of e-commerce giant Alibaba Jack Ma, during his next week's China visit when  he is expected to make a strong pitch for his 'Make in India ' campaign and woo investors.
India and China are likely step up cooperation in a host  of areas including skill development, manufacturing as well as  solar and wind energy during his visit, officials here said.
Modi, who will hold talks with Chinese President Xi  Jinping in Xian on the first day of his visit to China on May  14 followed by meetings with Premier Li Keqiang in Beijing the next day, will meet the group of CEOs of top Chinese firms, including heads of Alibaba, mobile phone company Xiomi and  several other successful companies in Shanghai on May 16.
Ma, who has visited India and met Modi recently, is investing in India 's emerging e-commerce companies.
Besides the CEOs, Modi will also address Business and  Investment Forum attended by bigwigs of Indian and Chinese  firms where a number of MOUs were expected to be signed,  officials said.
Gujarat Chief Minister Anandiben Patel, her counterpart from Maharashtra Devendra Fadnavis and Karnataka's  Siddaramaiah were expected to take part in Modi's business  get-togethers as part of government's push to get states  involved in investment campaigns, they said.
Besides railways where China is currently conducting  feasibility studies with pilot projects on track improvement  to raise speed and modernisation of stations in Bangalore and Bhubaneswar, India expects major Chinese investments in solar  and wind energy sectors. China has gained a lot of over  capacity in the two sectors.
China is conducting a feasibility study to build a high speed railway on the over-2000 km Chennai-Delhi line.  India and China are also collaborating to establish  specialised railway institute similar to Railway University  established by China .
Also, three batches of Indian railway engineers recently  underwent training in China in heavy haulage and one more  batch would go through the training soon.  MOUs on solar and wind energy are expected to be signed during Modi's visit in addition to the USD 20 billion Chinese investments for Chinese industrial parks in Gujarat and Maharashtra committed last year during Xi's visit.
Chinese solar and wind firms were being encouraged to manufacture in India to fulfill targets to produce 100 GW in solar and 160 GW of power by 2022. On the skill development front, China has trained over 13 million people last year in comparison to about a million in India.
India is trying to tap Chinese expertise in skill development, officials said.