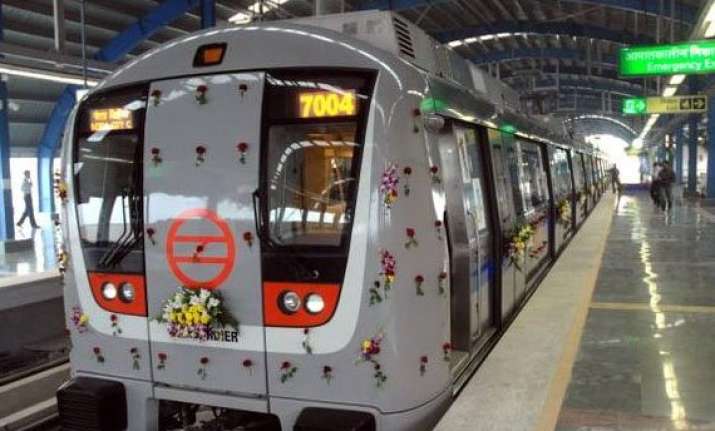 New Delhi: The long-awaited Metro rail link between Noida and Greater Noida has got the approval of the UP government. UP chief minister Akhilesh Yadav has cleared two major routes — a 29.7 km line from Noida City Centre (Sector 32) to Greater Noida, and another 6.7-km stretch from City Centre to Sector 62.
While the City Centre-Sector 62 link will cost Rs 1,816 crore, the Noida-Greater Noida route is estimated to cost Rs 5,064 crore. Both are expected to be complete by 2017.
At a cabinet meeting in Lucknow, Akhilesh authorized Noida Authority chairman and CEO Rama Raman to set up a special purpose vehicle called Noida Metro Rail Corporation and to enter into a memorandum of association and article of association with the company. At the same time, the UP government has also appointed DMRC as the turnkey consultant.
Earlier in June, Yadav approved the 3.9 km, Rs 845-crore Botanical Garden-Kalindi Kunj Metro link.
For the City Centre-Sector 62 line, UP government and Centre will share the cost on an 80-20 basis. The Noida-Greater Noida line will be funded by the two authorities.
The City Centre to Sector 62 line will offer connectivity to sectors 32, 34, 35, Hoshiarpur, sectors 51, 52, 71, Greater Noida Extension Marg, Sarfabad, sectors 60, 61, 62, 63 and NH-24.
The Noida-Greater Noida Metro track will provide connectivity to sectors 50, 51, 78, 101, 81, Dadri Road, 83, 85, 137, 142, 143, 144, 147, 153 and sector 149 in Noida.