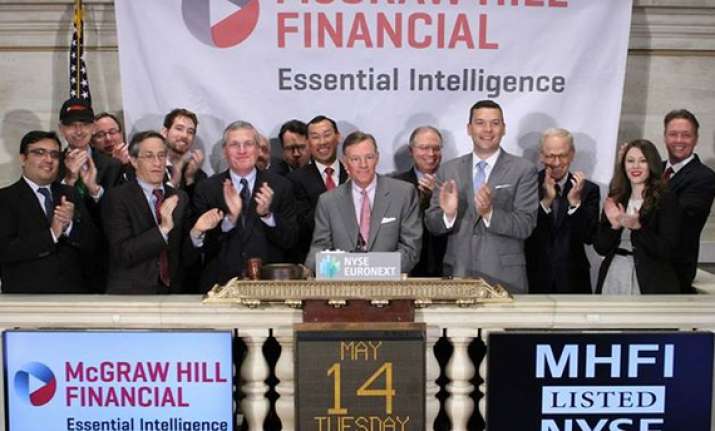 New Delhi: McGraw Hill Financial today said it has raised its stake in CRISIL Ltdby acquiring 15.1 per cent equity shares worth Rs 1,290 crore (USD 214 million).
"...McGraw Hill Financial acquired 10,623,059 equity shares from shareholders of Crisil, which represents 15.1 per cent of the total equity shares outstanding," it said in a statement.
After the acquisition, the stake of McGraw Hill has gone up to 67.8 per cent from 52.8 per cent.
"We have enjoyed a very productive long-term relationship with Crisil, which has been enormously successful, and our new investment underscores the confidence we have in Crisil's future," said Harold McGraw III, Chairman, President and CEO of McGraw Hill Financial.
The company said that it has financed the transaction with existing cash resources at a cash offer of Rs 1,210 per share.
The offer represents a premium of 29 per cent to the closing share price on May 31, 2013 and a premium of 12 per cent to Crisil's all-time closing high on the NSE prior to the offer being announced.
Crisil is a global analytical company and one of India's leading credit ratings and research agency.
McGraw Hill Financial is a finance intelligence company providing global capital and commodity markets with independent benchmarks, credit ratings, portfolio and enterprise risk solutions and analytics.
Shares of Crisil were being traded at Rs 1,150 apiece on the BSE, down 1.51 per cent from the previous close.