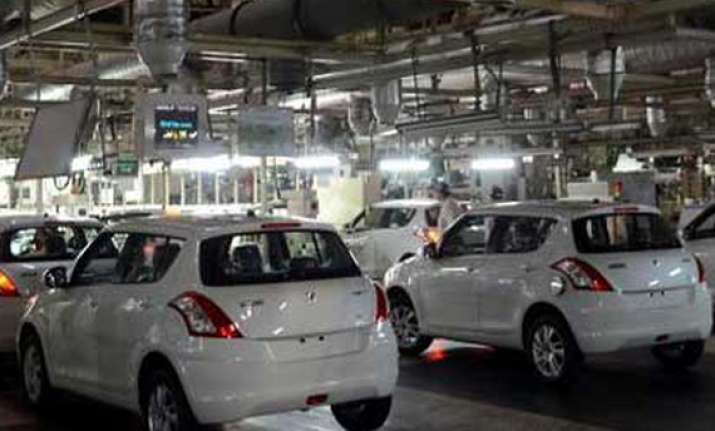 Hyderabad, Nov 30: Maruti Suzuki Ltd (MSL) may start ground work for its proposed manufacturing facility in Gujarat by early next year, a top official of the country's largest car maker said.
The company is also mulling to set up a stock yard in Ahmadabad, said S Y Siddiqui, MSL Chief Operating Officer (HR, Finance, IT).
"Land acquisition is complete (for the project). And perhaps we expect some initial ground work to start early 2013 for the project there," Siddiqui told PTI on the sidelines of National HRD Network 16th national  conference here.
In June, MSL signed State Support Agreement (SSA) with Gujarat government for the purchase of land near Mehsana to set up the new manufacturing facility.
The government has allocated around 700 acres to the auto maker for this manufacturing facility, which is expected to take up Maruti Suzuki's combined manufacturing capability to 2 million units by 2015-16, MSL  had said earlier.
MSL has two facilities in Gurgaon and Manesar in Haryana with capacity of nearly 1.8 million vehicles per annum. The new plant is expected to add another 0.25 million vehicles. Siddiqui, however, hinted that before going in for full scale work, MSL will consider issues such as market growth and present capacities at Gurgoan and Manesar plants.
"At the moment we will have to take a close look at whether the industry grows at 14 per cent CAGR. And we have 1.8 million capacity at Gurgoan and Manesar. Whether this 1.8 million can be fully utilised by 2015-16," he added.
He said the company is also planning to set up a stockyard for vehicles and spare parts at Ahmedabad and the timeframe for the project will be finalised by March next year.
"One simple project which we are looking at is setting up stock yard in Gujarat because we have our land there. And it will be quite natural to create a stockyard just like Manesar and Gurgoan. The western area can be fed by Gujarat. This will be done on a priority basis," he said.
MSL currently has three stockyards -- Gurgoan, Manesar and Bangalore. The company is setting up two more-one at Nagpur and Ranchi.
The proposed Gujarat plant will be located around 100 km from Ahmedabad and 300 km from Mundra port and hence would be well suited for Company's exports initiatives, MSL had said earlier.