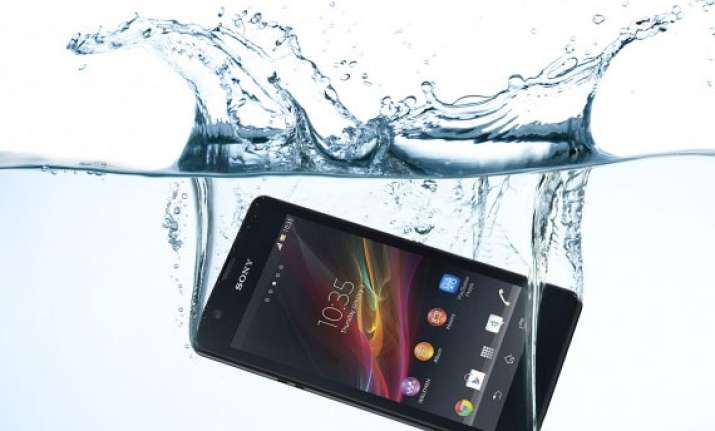 BARCELONA, Spain: Sony unveiled a new waterproof phone that can take ultra-high-definition video. Nokia introduced three Android smartphones aimed at emerging markets. And Lenovo announced one with an all-glass exterior.
Yet most of the attention will be on Samsung, which on Monday evening is expected to announce a successor to its flagship Galaxy S4 smartphone. That's bad news for all the other phone makers trying to get noticed at the Mobile World Congress wireless show, which opened Monday in Barcelona, Spain.
"It's increasingly difficult to get attention for your mobile device in a very crowded marketplace," said Dan Hays, U.S. wireless advisory leader at the consulting firm PwC.
It's even more difficult when one of the competing devices comes from Samsung Electronics Co., which already announced two new computerized wristwatches on Sunday. Apple is the only company that might be able to overshadow Samsung, but it isn't attending or announcing anything at the show.
Samsung is "going to take the oxygen out of the room," said Roger Entner, an analyst with the Recon Analytics research firm in Boston.
Entner said the S4 and its predecessor, the Galaxy S III, were both blockbuster phones and have helped Samsung surpass iPhone maker Apple Inc. as the world's largest smartphone maker. According to Gartner, Samsung had a 31 percent market share last year, compared with 16 percent for Apple. No other company had more than 5 percent.
More important than having well-made phones, however, "is that they are spending a significant amount on advertising," Entner said.
Samsung spent nearly 4.6 trillion won ($4.3 billion) in advertising in the 12 months through September, about four times the $1.1 billion Apple spent in the same period, the latest for which figures were available. Although Samsung also makes TVs, refrigerators and other products, analysts believe much of the marketing is for newer products such as phones.
In a November interview with The Associated Press, Motorola Mobility CEO Dennis Woodside said Samsung has shown "that marketing can really create a product and create a phenomenon. We're never going to have the money that they have to market our products."
The only other company that comes close to matching Samsung's muscle is Apple. The iPhone's debut in 2007 showed the world that phones can do much more than calls and messages. Since then, each new iPhone release has taken on an aura of a rock concert, with the most devoted Apple fans lining up at stores for hours or days to buy one.
Apple typically skips trade shows, however, and prefers holding its own events.