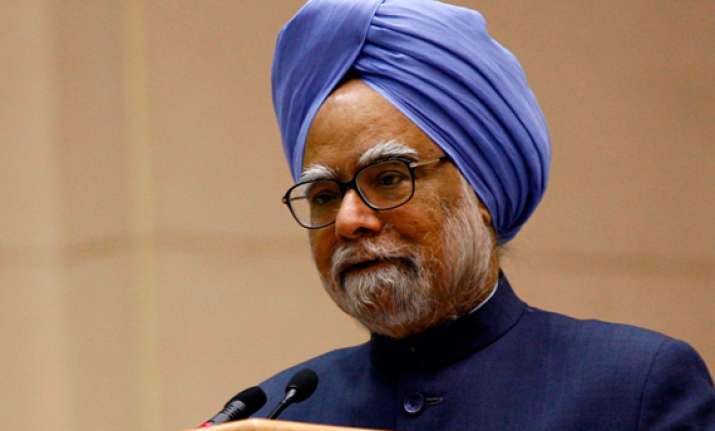 New Delhi, Jun 27: A day after taking charge of the finance ministry, Prime Minister Manmohan Singh today sought to give a push to the sagging economy as he directed initiation of steps to reverse the climate of pessimism and revive investor sentiment.
Singh reviewed the state of economy passing through difficult phase in a series of meetings with Planning Commission deputy chairman Montek Singh Ahluwalia, PMEAC chairman C Rangarajan and top finance ministry officials.
"Reverse the climate of pessimism...revive the animal spirit in the country's economy," the PM told officials.
"Immediate emphasis is to manage, balance of payment for which all policies should be directed to help institutional flows to India," he said adding "in the short run, we need to revive investor sentiment, both domestic and international".
The discussions covered controlling fiscal and current account deficits in the wake of concerns shown by the global rating agencies on these counts. The fiscal deficit in 2011-12 was 5.76% and current account deficit at four per cent are quite high for the economy.
Singh has taken charge of the finance portfolio at a time when the economic growth has plunged to nine-year low of 5.3% in the last quarter of 2011-12.
With stock market witnessing capital outflows and rupee depreciating over 25% in a year,controlling inflation remains a big concern as well.
"Millions of our countrymen look upto the government to throw open channels for their progress, prosperity and welfare," the PM said at the meeting.