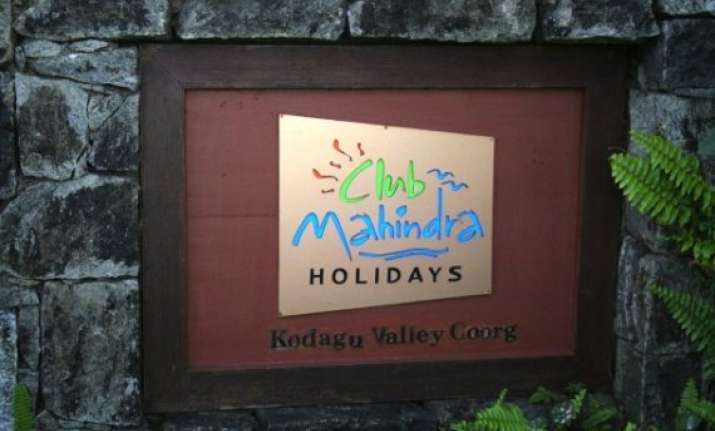 Panaji: Mahindra Holidays, which owns 42 Club Mahindra brand of timeshare resorts across the country and four overseas, will be spending Rs 500 crore to add 500 rooms to its existing 2,700 capacity this fiscal, apart from looking at entering more foreign destinations.
"We have a capex plan of Rs 500 crore this fiscal and have already spent around Rs 170 crore. The funds will be used to add around 500 more units," Mahindra Holidays chairman Arun Nanda told PTI here.
Mahindra Holidays & Resorts is also studying more overseas destinations as part of the expansion plan. "We are keen on Sri Lanka and Malaysia," he said.
Nanda was speaking on the sidelines of the 40-year anniversary of RCI India (formerly Resort Condominiums International), which is the largest timeshare vacation exchange network in the world with over 4,500 affiliate resorts in 100 countries and 3.7 million members.  
Nanda said that as part of the expansion plan, the company just bought a 60-room property in Manali. It had also recently bought an 18 per cent stake for 13.5 million euros in the Finnish timeshare company Holiday Club, which is the largest timeshare operator in Europe.
 The Mahindras are keen to avail of the option to pick up another 18 per cent in the Finnish company, which has 34 properties across Finland (26), Spain (6) and Sweden (2), over the next two years, Nanda added.
The publicly-traded Mahindra Holidays (shares closed 0.52 per cent down on the BSE on Tuesday at Rs 285.90) is the largest player in the sector with 2,700 rooms. It had a net income of Rs 100 crore last fiscal on a revenue of Rs 900 crore.
As part of the expansion plan, the company will be adding 175 rooms in Goa to the existing 325 rooms and nearly 100 more in Kerala to its existing 450 rooms. Kerala, which is its largest market, will see investment of a little over Rs 100 crore this fiscal, Nanda said.
In the overseas markets, ClubMahindra has 290 rooms-100 in Austria, 75 each in Dubai and Bangkok, and 20 in Kuala Lumpur-and has 1.7 lakh time share members, who on an average pay up Rs 4 lakh in entry fee.  
RCI is part of the US-based world's largest hotel Wydham with over 7,540 properties, including the Wydham Exchange & Rentals and Wyndham Worldwide Corporation. The group runs 24 properties in the country today and is on course to add more.  RCI India has around 4 lakh members and 40 resorts as affiliates.
The government is expecting the contribution of travel and tourism to the GDP to rise 7.5 per cent to Rs 2,34,145 crore in 2014.