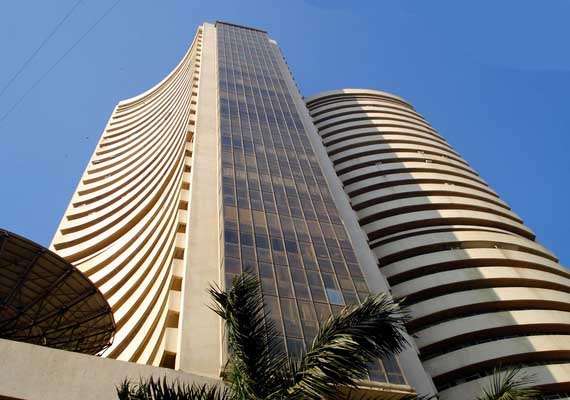 Mumbai, April 14: Dragged down by IT bellwether Infosys, the combined market valuation of five of top 10 Sensex companies tanked over Rs 45,000 crore in an overall weak stock market last week.
Infosys' market value nosedived by Rs 32,639 crore to Rs 1,31,813 crore, emerging as the biggest loser in the coveted list of top-10 Indian companies.
The IT major reported disappointing fourth quarter numbers and lower-than-expected guidance for 2013-14 fiscal, sending its shares down by over 20 percent on Friday last week.
ONGC, RIL, Coal India and HDFC are the other blue-chips saw fall in their market valuation. On the other hand, TCS, ITC, HDFC Bank, SBI and ICICI Bank made a collective gain of Rs 16,094 crore.
State-run Coal India took a hit of Rs 5,400 crore in its market value which was Rs 1,89,459 crore at close on April 13.
ONGC's value slipped by Rs 4,834 crore to Rs 2,63,936 crore, while RIL lost Rs 1,634 crore in its m-cap which stood at Rs 2,50,865?crore. Home loan provider HDFC lost Rs 517 crore in market value at Rs 1,18,396?crore.
Bucking the trend, ICICI Bank added Rs 5,442 crore to its m-cap which rose to Rs 1,20,563 crore, while HDFC Bank's value soared by Rs 5,410 crore to Rs 1,53,123 crore as on Friday last week.
The m-cap of TCS surged by Rs 2,211 crore to Rs 2,95,794 crore, SBI (Rs 1,727 crore to Rs 1,39,714?crore) and ITC (Rs 1,304 crore to Rs 2,31,602 crore).
The BSE benchmark Sensex fell by over 1 percent to end the week at 18,242.56.
In the ranking of top-10 companies, TCS remained the most valued firm followed by ONGC, RIL, ITC, CIL, HDFC Bank, SBI, Infosys, ICICI Bank and HDFC in that order.