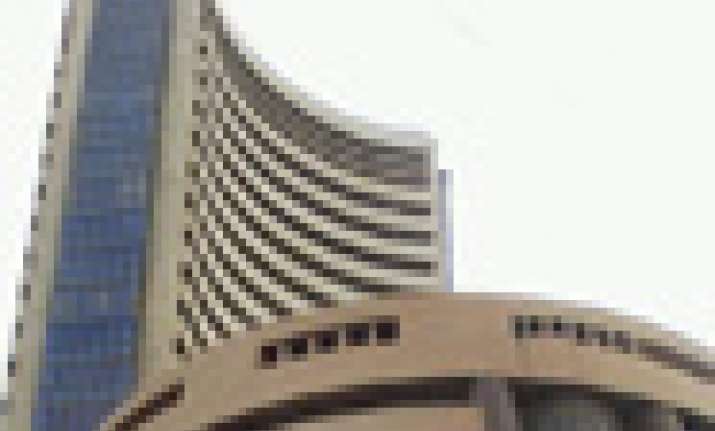 Mumbai, Feb 17: Led by state-run energy major ONGC, the combined market capitalisation of top-five Sensex companies rose by Rs 23,590 crore last week.
In an overall flat stock market, five blue-chip companies saw rise in their market value, including TCS, ONGC and Coal India.
On the other hand, the list of losers consists RIL, ITC, Infosys, SBI and ICICI Bank whose cumulative losses stood at Rs 12,170 crore.
The BSE benchmark Sensex fell by 16.62 points to end the week at 19,468.15.
The market cap of ONGC, the biggest gainer among the top- 10 companies, soared by Rs 7,144 crore to Rs 2,75,315 crore.
Coal India's value moved up by Rs 6,632 crore to Rs 2,20,851 crore, while HDFC Bank added Rs 5,974 crore to Rs 1,59,988 crore.
The m-cap of TCS surged Rs 3,494 crore to Rs 2,82,055 crore, while that of HDFC rose by Rs 346 crore to Rs 1,24,736 crore.
In contrast, RIL's value plunged Rs 6,261 crore to Rs 2,73,353 crore, while the m-cap of SBI tanked by Rs 3,566 crore to Rs 1,49,861 crore.
ITC lost Rs 1,301 crore from its market value which was Rs 2,36,461 crore, while ICICI Bank's m-cap declined by Rs 767 crore to Rs 1,29,580 crore.
The market value of InfosysBSE -0.99 % dipped by Rs 275 crore to Rs 1,59,936 crore.
The list of top-10 companies by m-cap for the week ended Friday was led by TCS, followed by ONGC, RIL, ITC, CILBSE -0.38 %, HDFC Bank, Infosys, SBI, ICICI Bank and HDFC.
On Thursday, TCS had surpassed Reliance Industries to become the country's most valued company.
Market capitalisation of a listed company corresponds to the cumulative market price of all its shares. This figure changes daily with the change in the stock price.