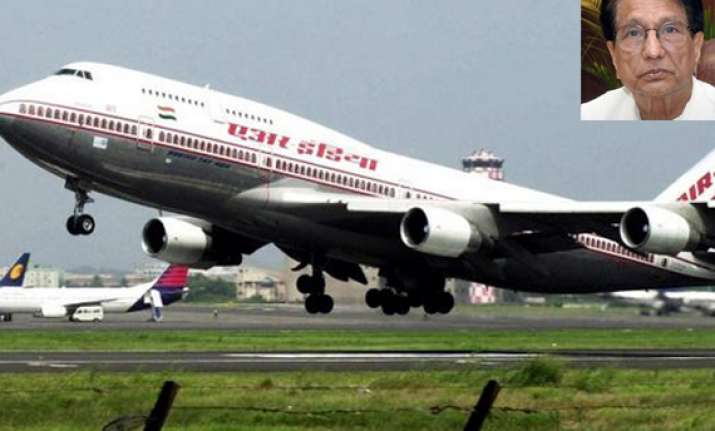 New Delhi, Dec 18: Air India has a loan of over Rs. 47,000 crore and 95 services of the national carrier were not even meeting the cash cost of the operations, the government said on Tuesday.
In reply to a written question in Rajya Sabha, Minister of State for Civil Aviation Ministry K C Venugopal said as on July 31, the loans taken by Air India amounted to Rs. 47,226 crore.
He said the government was not considering to waive off these loans.
In reply to a separate question about route profitability, the Minister said between April-October, as per the route economics prepared by the airline, 95 flights on its network were not meeting their cash cost. "82 flight services were meeting cash cost but not the total cost while only 12 services were meeting the total cost," he said.
When asked about the aircraft employee ratio, the Minister said Air India had a ratio of 1:237 and there was no benchmark for the same in the industry.
After hiving off the maintenance repair and overhaul (MRO) and ground handling business to its subsidiary, the ratio of number of employees to aircraft in Air India would improve to 1:92, he said.
On the complaints of flight cancellations, airfare hike and flight timings as faced by NRIs mainly on Kerala-Gulf sector, he said Air India Express was trying to hire or recruit dedicated pilots for its fleet in a time bound manner so that schedule integrity is maintained.