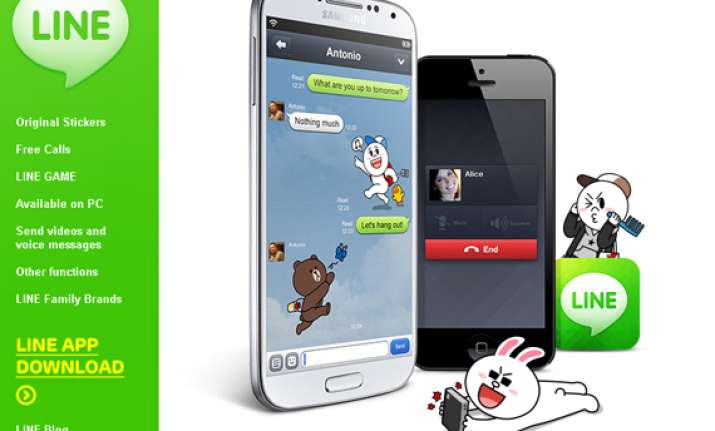 New Delhi: Japan's Line Corporation, which owns free call and instant messaging app, LINE, has roped in Katrina Kaif as its brand ambassador. The messenger service, which is similar to WhatsApp, has several other applications in its kitty.
Line app allows users to make free voice calls, video calls or even message friends who have signed up for it, of course at regular data costs. The app comes with a library of cute, funny and silly stickers to be shared free of cost.
Line can be activated through Google Play, the Windows Phone marketplace and iTunes. The Android version had been updated with a Snap Movie feature which permits people to add background music to short video clips before sharing them with friends.
Its 10 million users resulted in a phenomenal 3,200 per cent growth in voice calls, 1,800 per cent increase in usage. Messages too have reported a 700 per cent increase since June 2013.
LINE was launched in the country in July, and the number of users in India has touched "10 million, far exceeding our expectations," Akira Morikawa, chief operating officer LINE Corporation, said. Globally, LINE has over 200 million users.
Free calling apps or instant messaging platforms such as WhatsApp, Line, Viber or WeChat have reported steady growth in the country leading to revenue looses for all operators. Research firm Ovum has forecast that by 2016, telecom operators will have lost $54 billion in text messaging revenue because of the increasing popularity of social messaging services (other than SMS, MMS or email) on smartphones, more than double the $23 billion they are expected to have lost by end 2012.