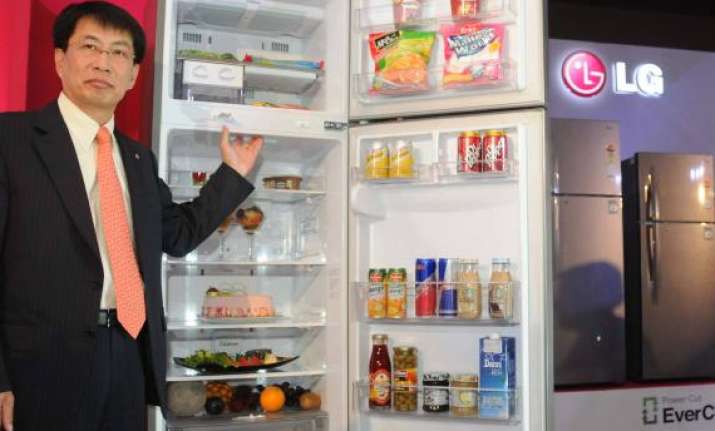 New Delhi, June 17: Consumer durables major LG Electronics India has said it will hike prices of its entire range of home appliances by up to five per cent due to weakening rupee with effect from June 18.
"Due to continuous rupee depreciation, it has become imperative for us to consider the price hike in India. Though we have been absorbing the increase in cost but it will become difficult to avoid this change in the market prices," LG Electronics India Pvt Ltd (LGEIL) Director (Home Appliances) Y V Verma said in a statement.
The new prices will be applicable from June 18, 2013, he added.
"The impact of the price hike would be seen in all LG home appliances products by 3-5 per cent... We hope that our partners and patrons will cooperate with us in this situation," Verma said.
The company's home appliances range include refrigerators, washing machines, microwaves, vacuum cleaners, air purifiers, water purifiers and dish washers.
Yesterday, another consumer durables maker Blue Star had said it will increase price of its room air conditioners with effect from July 1 by 2.5-7.5 per cent depending upon the models due to the falling rupee.
Tata group firm Voltas had said that it is keeping its option open regarding a price hike.
Rupee has been on a continuous slide against the dollar and slumped to record low of 58.98 last week.
Even today, rupee fell by 33 paise to Rs 57.84 per dollar in early trade on the Interbank Foreign Exchange market, weighed down by dollar's gains against other currency.
Consumer durables makers, especially air-conditioner companies, use lot of imported components in manufacturing its goods. Hence any slide in rupee has a direct impact on the companies' margins.
Despite the challenges due to the rupee depreciation, air conditioner manufacturers have been enjoying a good summer this year with sales jumping by 25-30 per cent.