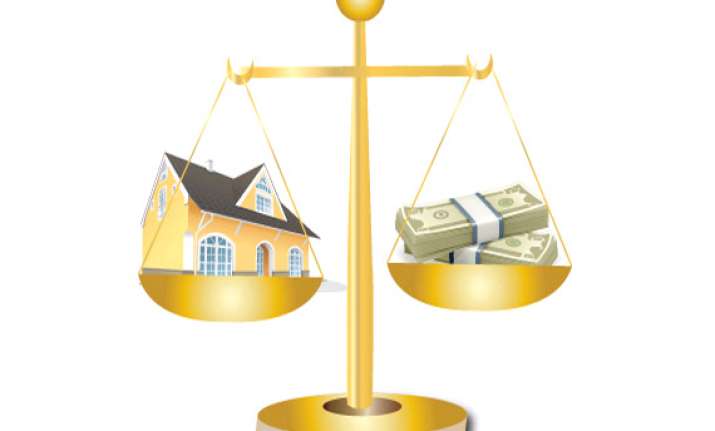 New Delhi: Offset balance home loan is an arrangement that some banks offer to customers who do not have the funds or saving ability to prepay their loans. In this arrangement, the client needs to deposit whatever extra income is available into a current account, which is the offset against the outstanding amount on the home loan.
The borrower's salary account can also be linked for this purpose, from which he or she will have to make only judicious withdrawals going forward to ensure a surplus balance. Banks will usually encourage customers who are contemplating this route to use the salary account option.
In many cases, offset interest home loans can be more advantageous than prepaying the loan. With this product, the customer can potentially reduce the tenure or the loan and also save on interest. In the case of prepayment, banks usually require a minimum amount be paid, but this is not required with an offset balance home loan.
The bank calculates the interest on the basis of daily reducing balance. The downside of the offset balance home loan is that the chargeable interest is higher than for a conventional home loan – usually by 25-50 basis points. Also, if the loan is linked to a salary account of someone without the ability to save prudently, the arrangement can backfire.
Offset interest home loans may be suitable for individuals who are not in the habit of saving regularly or prudently. This makes prepayment of a home loan in part or eventually in whole impossible for them, so such a product would probably be their only viable recourse.
However, it is actually wiser to invest one's surplus funds diligently in some other instrument such as mutual funds. The proceeds of such an investment on maturity can be used to prepay the home loan at a predictable time.
Kishor Pate, CMD – Amit Enterprises Housing Ltd.