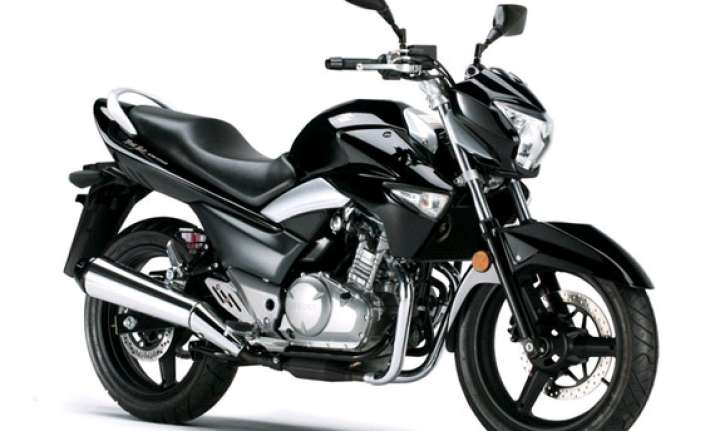 New Delhi: Suzuki Motorcycle India has slashed the price of its premium bike Inazuma by Rs. 1 lakh bowing to customer demand.
"The price of Inazuma has been realigned by Rs. 1 lakh," Suzuki Motorcycle India Executive Vice—President (Sales and Marketing) Atul Gupta told PTI.
When asked for reason for the price cut, he said: "There is a lot of demand for the bike but customer feedback said the price is high. So we did it."
The Inazuma, powered by a 250cc 4—stroke engine, will now be available at Rs. 2,09,369 (ex—showroom Delhi) as per the company's website.
The bike was launched in January this year priced at Rs 3.10 lakh (ex—showroom, Delhi).
The company had marked the model as key product in its effort to expand portfolio into the premium segment which has been showing growth potential.
However, the market response has been lukewarm. In the April—May period this fiscal, the company had produced 11 units of the Inazuma but sold only three units. While in the month of May, it did produce only two units but sold none.
Suzuki Motorcycle India sells other high performance bikes, including GSX—R1000 and Hayabusa both priced Rs 15.95 lakh (ex—showroom Delhi).
The company, which is a subsidiary of Suzuki Motor Corporation, also sells other bike and scooter models in India, including Suzuki Hayate and Access 125.