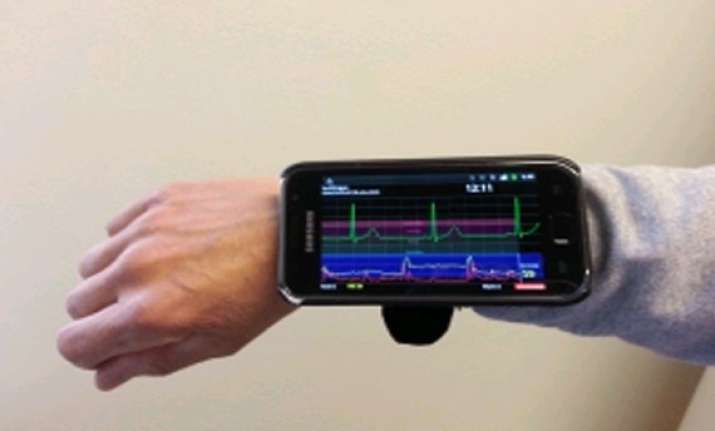 New Delhi: Your smartphone can now help detect if you suffer from atrial fibrillation, the most common form of abnormal heart rhythm which has mild or non-existent symptoms.
AliveCor in San Francisco has announced that the US Food and Drug Administration (FDA) has granted the company clearance for its algorithm to detect atrial fibrillation (AFib). 
AliveCor's automated analysis process (algorithm) instantly detects if patients are experiencing AFib through real-time electrocardiogram (ECG) recordings taken on the mobile phone based AliveCor Heart Monitor, so physicians can intervene before potentially life-threatening conditions, like strokes, occur. The heart monitor rests on the fingers or chest to record the electrocardiogram (ECG). Through AliveCor's ECG analysis service, patients can confirm their results with a US board-certified cardiologist or a personal physician. 
"The ability to automatically detect serious heart arrhythmia using mobile technology has the potential to save lives, reduce healthcare costs and allow patients and their caregivers to make informed decisions about cardiac care," said Euan Thomson, president and chief executive officer of AliveCor. 
"Having achieved clearance, we will work to incorporate the algorithm in our app and plan to make this available to customers during September," Thomson said. One in four adults over age 40 develop AFib making them five times more likely to have a stroke. AFib, an electrical disorder of the heart that causes it to beat in a rapid and disorganised way, can be hard to detect, as symptoms, including heart palpitations, may be mild or non-existent.