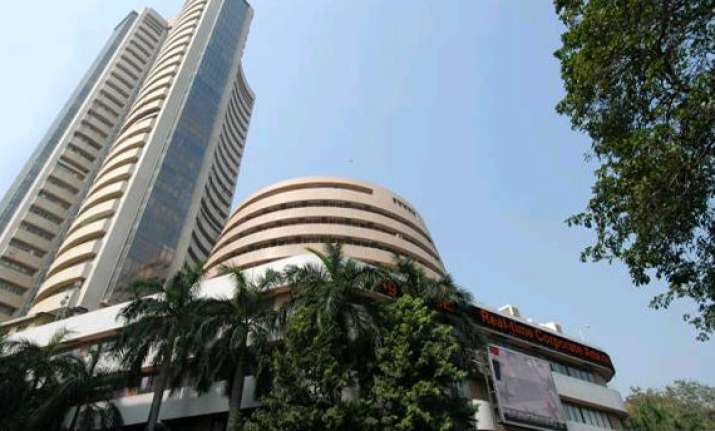 New Delhi: Six top sensex companies lost a combined Rs 18,699 crore in market valuation last week, with energy major Reliance Industries taking the biggest hit.
In a week when the benchmark sensex fell 1.25 per cent, six of the top 10 companies, including ITC, Coal India and State Bank of India, had their market capitalisation (m-cap) eroded, while TCS, ONGC, Infosys and HDFC gained. 
The m-cap of RIL plunged Rs 6,165 crore to Rs 3,00,050 crore, the biggest loss among the top-10 firms.  
Coal India's market cap declined by Rs 2,874 crore to Rs 1,86,648 crore, while the value of SBI fell by Rs 2,789 crore to Rs 1,52,733 crore and ITC lost Rs 2,744 crore to Rs 2,70,527 crore in value. 
The m-cap of HDFC Bank went down by Rs 2,113 crore to Rs 1,72,118 crore, while that of ICICI Bank dipped by Rs 2,014 crore to Rs 1,44,578 crore. 
Among the gainers, ONGC added Rs 6,631 crore to Rs 2,81,561 crore in m-cap, while Infosys' value went up by Rs 2,616 crore to Rs 1,84,892 crore. 
HDFC's market valuation surged Rs 2,450 crore to Rs 1,41,703 crore and that of TCS rose by Rs 1,293 crore to Rs 4,32,653 crore. 
TCS stood at the number one position in the domestic market capitalisation chart, followed by RIL, ONGC, ITC, Coal India, Infosys, HDFC Bank, SBI, ICICI Bank and HDFC.