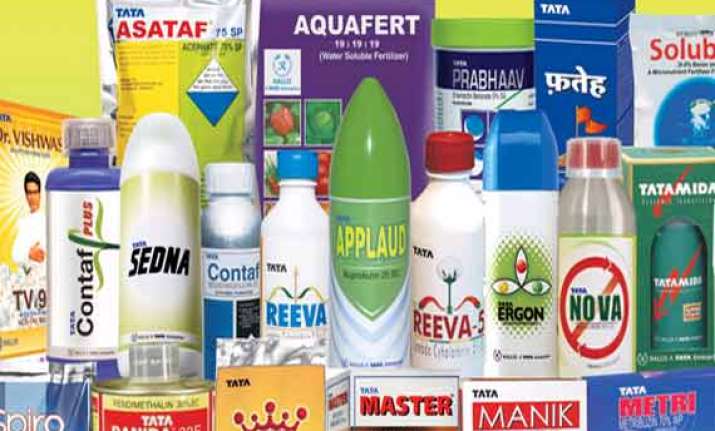 Mumbai : Tata Group's agro-chemical firm Rallis India today reported 27.27 per cent growth in net profit for the first quarter of the current fiscal at Rs 42 crore.
The net profit of the company stood at Rs 33 crore in the corresponding period of 2013—14, Rallis India said in a release issued here. 
The company's revenue during the quarter under review grew 14 per cent to Rs 465.35 crore from Rs 409.31 crore in the same quarter last year. 
"The onset of monsoon was delayed and thereafter did not progress well, leading to rainfall deficiencies in most parts of the country. As a result the crop sowing is trailing severely in comparison to the field activity sometime last year. 
"We have adopted a cautious approach aligned to these market conditions and are closely monitoring the progress in the field. Under challenging conditions, seeds business has performed well too. The international business portfolio has also contributed well," said V Shankar, Managing Director and CEO, Rallis India.