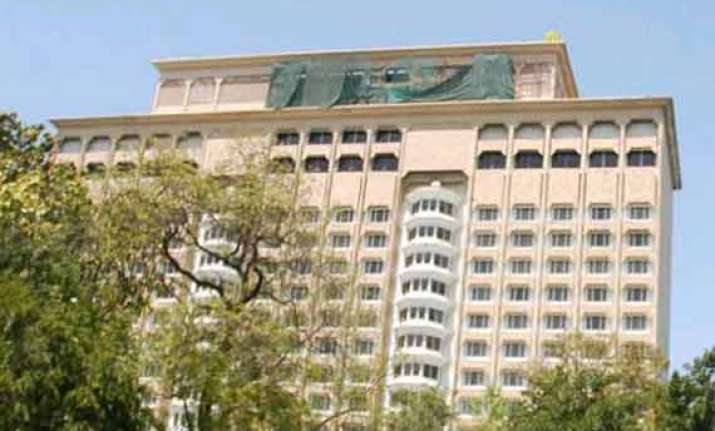 New Delhi: Tata-owned Indian Hotels Company Limited has been given an extension of six months by New Delhi Municipal Council to operate the iconic Taj Mansingh hotel in the posh Lutyens' Bungalow Zone here.
The current lease of the hotel expires on July 31. 
The decision was taken in a council meeting yesterday, NDMC chairperson Jalaj Shrivastava said. 
He said NDMC extended the lease as it has not received any guidelines in this regard from the Union Home Ministry, which is the governing authority of the municipal body. 
This is the fifth time IHCL has got an extension to operate the hotel by NDMC, which is the land-owning agency. 
The civic agency had earlier extended the lease by four months in March this year. 
"We have not received any response from the Solicitor General till date. The response has to come via the Union Home Ministry. We have no option but to extend the lease," Shrivastava said. 
The opinion of the Solicitor General was sought after there were divergent views on giving the first right of refusal to IHCL in case an auction takes place. 
While the Council was in favour of giving the first right of refusal to IHCL, the Home Ministry was against it, arguing that it may attract lower bids.
When the Home Ministry asked NDMC not to give IHCL the first right of refusal, the civic body approached the Solicitor General for his opinion. 
Srivastava said a final decision on the issue will be taken after receiving the Solicitor General's opinion as well as directives of the Union Home Ministry. 
The property, constructed by NDMC, was given to Indian Hotels Company Limited in 1978 on lease for 33 years. 
The controversy started in 2011 when the lease ended. 
The civic agency was set to renew it, but had to postpone the matter as the Union Urban Development Ministry suggested auctioning of the property.