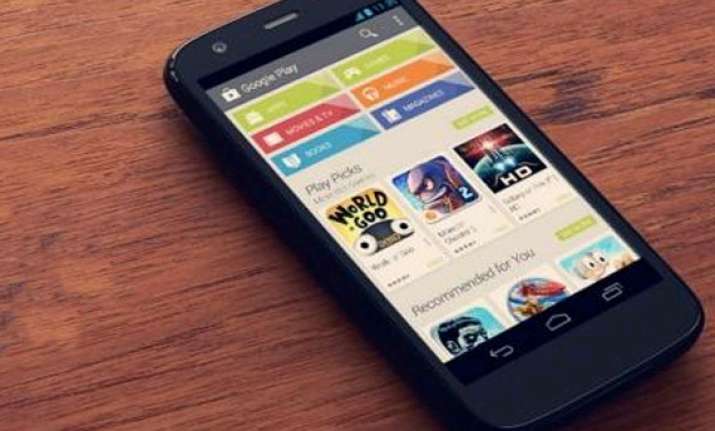 New Delhi:  Motorola is all set to introduce its low cost smartphone at an event in Delhi and London on May 13. A report suggests that the smartphone will be named as the Moto E.
AndroidOS.in while leafing through Zauba.com, an Indian export-import logistical company database, stumbled upon the shipment details of the Motorola Moto E, suggesting the devices have already landed in Bangalore from China, thus confirming its possible launch in Delhi.  
It is also likely that the device will be available for purchase on the same day.  
As per the Zauba's database, each unit has been priced at Rs 6,330. The final price with the inclusion of local tax, could come out to be around Rs 9,000.  
The introduction of Moto E under the Rs 10,000 range will certainly shake up the budget smartphone market in India rule by domestic players. Already, Moto G, the elder sibling of Motorola Moto E, is having a firm grip in the mid-range smartphone market in India.  
Here are some of its specifications:
Display
Moto E is said to have a 4.3-inch screen, and unconfirmed reports suggest the device would have a 720p display.  
Processor
The upcoming device from Motorola is likely to be powered by a dual-core processor, likely to be either Qualcomm or MediaTek that is clocked at 1.2 GHz. The handset is expected to come with 1 GB of RAM. The device will be running the latest Android KitKat v4.4.2 out-of-the-box.
Camera 
Camera
The Moto E is likely to offer a 5-MP rear-facing camera, which is capable of capturing photos up to 2,592 х 1,944 pixels, with LED flash, and a 1.3-MP front-facing camera unit. 
Memory

The smartphone will have 4 GB of internal storage which can be expanded up to 32 GB through a micro-SD card. 
Battery
Moto E will house 1,900 mAh, Li-Ion battery unit but by considering other parameters and features of this phone, the handset should be able to last for a day with a single charge. 
Color
The smartphone will come in black and white colour options and have back covers in different hues; Zauba's data says that the white variant has been imported to India. 
SIM
Moto E is expected to come in single-as well as dual-sim variants; India is expected to get the dual-sim variant of the model.