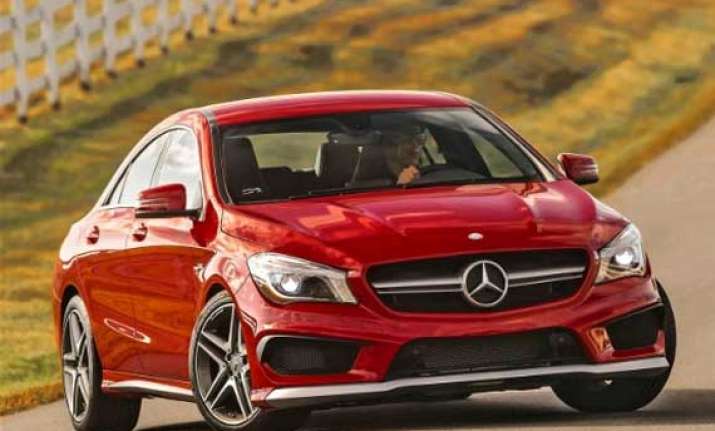 New Delhi: German luxury car maker Mercedes Benz today launched its compact performance sedan CLA 45 AMG priced at Rs 68.5 lakh (ex-showroom Delhi).
Bullish on the growing demand for luxury performance cars, the company also said it would launch the CLA-Class sedan in the next six months.
"The launch of CLA 45 AMG in India is a significant step forward towards the evolution of performance driving in the country," Mercedes Benz India Managing Director and CEO Eberhard Kern told reporters here.
Bullish on the prospects of the new car, he added: "We have seen a rising demand among our growing young customer base for a stylish and high performance car, which makes a strong personal style statement adding practicality of everyday use simultaneously."
The CLA 45 AMG is the seventh product of the AMG brand, part of the Daimler group, available in the Indian market.
Kern further said in the next six months Mercedes Benz would launch the CLA Class performance sedan in India.