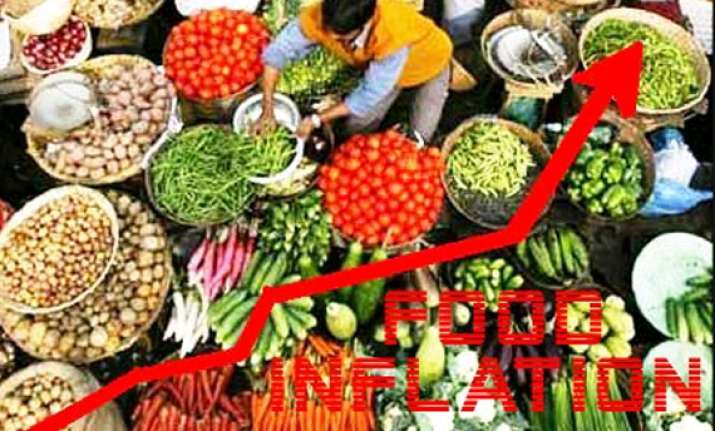 New Delhi: Costlier potato and cereals pushed up May inflation to five-month high level of 6.01 per cent, prompting the Centre to ask the states to take effective steps against speculative hoarding in the wake of weak monsoon fears.
Experts apprehend the likelihood of poor monsoon coupled with rising oil prices on the back of political tension in Iraq, may further aggravate the domestic scenario.  The rise in inflation has been mainly due to 31.44 per cent increase in prices of potato, 19.40 per cent in fruits and 12.75 per cent in rice, according to the official data on Wholesale Price Index (WPI) based inflation.  The food inflation stood at 9.50 per cent last month, while the manufactured inflation was 3.55 per cent.
 "The Government is seized of the matter and is committed to ease supply side constraints. The rise in prices of food articles can also be attributed to withholding of stocks on account of apprehension of a weak monsoon," Finance Minister Arun Jaitley said while commenting on the inflation data.  He also said the state governments should take effective steps to ensure that hoarding is discouraged.
 "The Government is committed to take measures which will positively impact the GDP and result in higher growth than expected. I am hopeful that the inflation which is moving upwards now would eventually come down," Jaitley said.  Indicating that hard times are ahead, Barclays (India) Chief Economist Siddhartha Sanyal said: "The risks from a poor monsoon and uncertainties around global oil prices due to geopolitical tensions in Iraq remain".
Such high level of inflation was witnessed last in December when it was at 6.4 per cent.  Referring to the rupee slide against dollar, Jaitley said the government is watching the movement of the domestic currency closely.
"The slight instability of rupee is essentially because of Iraq oil shocks and global fear of oil price rise," he said.
The rupee today slipped below 60-mark and closed sharply down by 39 paise at a six-week low of 60.16 against the dollar on sustained demand of the American currency from oil importers, amid rising oil prices.
The WPI inflation was 5.20 per cent in April and 4.58 per cent a year ago in May. The March inflation figures have been revised upwards to 6 per cent from 5.70 per cent.  
Expressing concern over spurt in food inflation, industry chamber CII said the government should implement APMC Act, develop advanced supply chains, rationalise subsidies, augment investment in agri-infrastructure and encourage FDI in retail.  Prime Minister Narendra Modi in his first address in the Lok Sabha last week had said: "We have promised to control inflation. We are determined achieve this target".  The government is preparing contingency plans to deal with the impact of below-normal monsoon on food prices. The IMD has cut its June-September monsoon forecast to 93 per cent.
Meanwhile on the global front, worsening political situation in Iraq is pushing up the crude oil prices which will have a bearing on inflation.