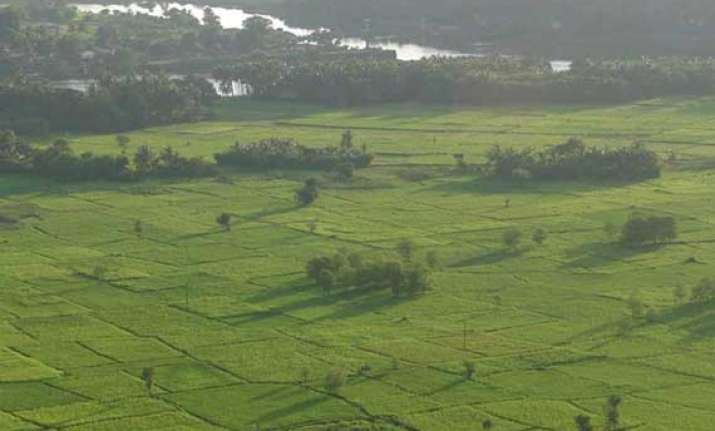 Mandya : Public sector and commercial banks have achieved Rs 1,342.55 crore agriculture disbursals in the financial year 2013-14.
G S Basavarajappa, Lead District Bank (Vijaya Bank) Manager, Mandya, informed the District Level Review Committee meet that disbursals for crop loans stood at Rs 1,244.15 crore.
Disbursals for the non-farm sector stood at Rs 116.50 crore and for other priority sectors at Rs 692.91 crore.  The disbursals for the total priority sector was Rs 2,151.96 crore.
The figures of taluk wise disbursals for the district are as follows: K R Pet Rs 216.54 crore, Maddur Rs 458.51 crore, Malavalli Rs 236.95 crore, Mandya Rs 650 crore, Nagamangala Rs 149.26 crore, Pandavapura Rs 214.89 crore and Srirangapatna Rs 224.93 crore.