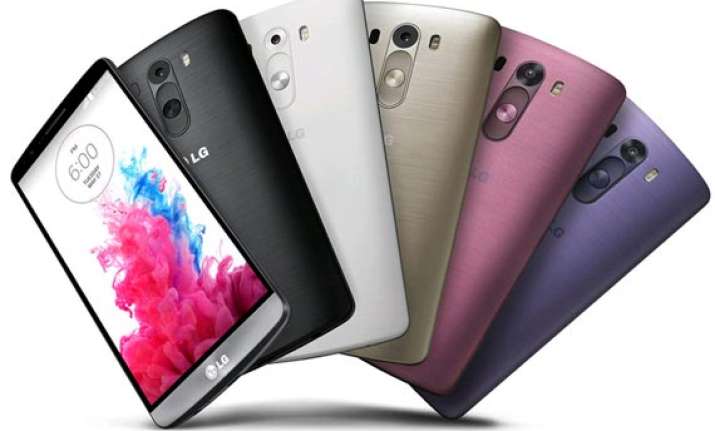 New Delhi: LG has officially unveiled its affordable smartphone, the G3 Stylus, ahead of IFA. The South Korean giant also announced that the new LG G3 Stylus will be showcased at the IFA 2014 show in Berlin in early September. However, there is no information on its pricing.
LG G3 Stylus will be available in 3G markets starting with Brazil in September that will be followed by countries in Asia, Middle East and Africa and the Commonwealth of Independent States (CIS).
LG says the G3 Stylus retains "many of the premium user experience (UX) features of the G3" at "exceptional price".
The device comes with 5.5" qHD (960 x 540 pixels) display and is powered by a 1.3GHz quad-core processor along with 1GB of RAM.
It runs Android 4.4.2 KitKat and has a 13MP rear camera besides a 1.3MP front-facing camera. Highlights of the G3-derived UX skin include Touch and Shoot feature that clicks images by tapping anywhere on the display to focus and shoot in one single step, and Gesture Shot in the camera allows users to open and close a hand in front of the lens to start a three-second countdown for the shutter.
The G3 Stylus comes with exclusive LG apps including Knock Code, which was first introduced on the LG G2 that allows users to unlock the phone by tapping a personalised 'knock' pattern on the display, and QuickMemo+, which is a blend of three utility apps - Quickmemo, Memo and Notebook apps.
The new LG G3 Stylus comes with stylus support (Rubberdium stylus), as the name suggests, a feature that is missing from the G3.
The smartphone is fueled by a 3,000 mAh battery. It measures 149.3x75.9x10.2mm and weighs 163 grams. The G3 Stylus will be available in Black, Gold and White colour variants.
LG will be rolling out the G3 Stylus in 3G markets starting in Brazil in September followed by countries in Asia, Middle East and Africa.