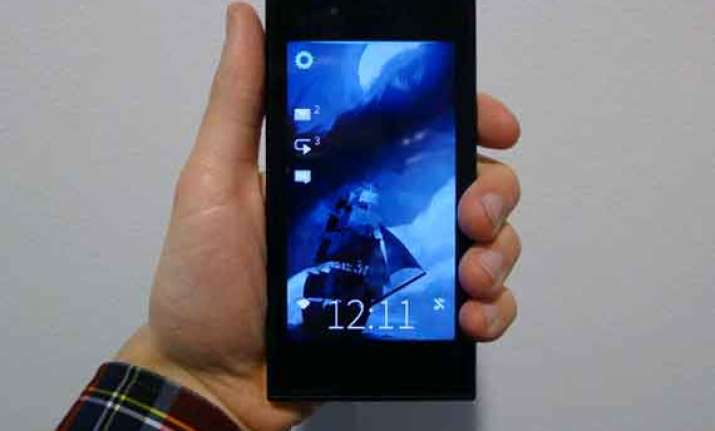 New Delhi: Finnish smartphone company Jolla and e-commerce marketplace Snapdeal on Friday announced an exclusive partnership to launch the Jolla smartphone in India.
Finnish smartphone Jolla runs its independent operating system, Sailfish OS. It is based on the heritage of Meego, an open source operating system formerly developed by Nokia among others. 
The Jolla smartphone with its distinct button-less design, Sailfish OS gesture-based user experience, and Android application compatibility will be available in India exclusively on Snapdeal within a month, the company said in a statement. 
"India is the rising smartphone market of the world and we look forward to welcoming many new Jolla fans across the country,: said Sami Pienimäki, co-founder and CMO of Jolla, which was founded in 2011. 
Kunal Bahl, co-founder & CEO, Snapdeal, said: "Indian market offers few choices in terms of mobile operating systems. Jolla with its innovative Sailfish OS introduces an entirely new user experience to consumers and a unique smartphone experience both in terms of hardware and software."