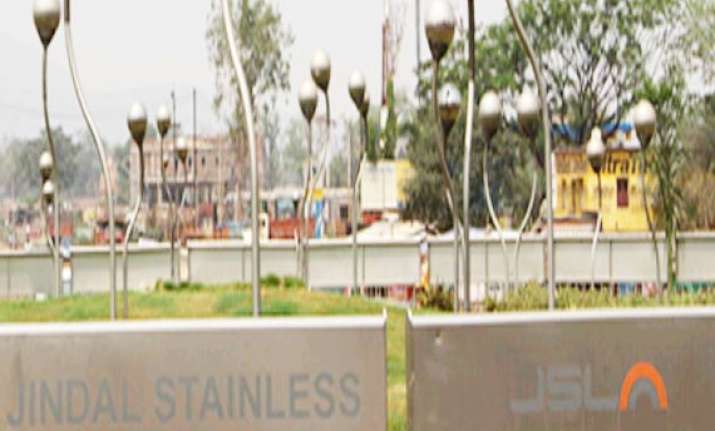 New Delhi: With erosion of 92 per cent of its four-year peak networth pushing it into "potentially sick" unit category, Jindal Stainless is working on a plan to monetise some assets for paring debt.
The company has been incurring losses since 2012, which at the end of fiscal ending March 31, 2014, had eroded peak networth of previous four years of Rs 2,252.89 crore by 92 per cent. 
As per provisions of the Sick Industrial Companies (Special Provisions) Act of 1985, the company now falls under "potentially sick" category, which as mandated by law will be informed to its shareholders at the AGM on September 22.
In a AGM notice to shareholders, Jindal Stainless listed five major reasons for the erosion in net worth including weak demand on economic slowdown and exceptional surge in imports of stainless steel from China due to "unfavourbale duty structure". 
"The company has been rigorously working on a comprehensive plan of asset monetisation cum business reorganisation scheme which would entail monetisation of identified assets of the company through demerger/slump sale," it said. 
The gain, it said, would improve net worth resulting in better credit worthiness and also entail substantial reduction in the debt level and thus would assist the company in deleveraging and in ensuring term-loan viability of the company. 
"The company expects to increase the capacity utilisation at its Jajpur Stainless Steel plant which in turn is expected to reduce its cost and thus improve its profitability," the company said. 
An industrial firm is categorised as "potentially sick", under the Sick Industrial Companies (Special Provisions) Act, 1985, if its accumulated losses at the end of any financial year result in an erosion of 50 per cent or more of peak net worth during the immediately preceding four years. 
The net worth of Jindal Stainless, the largest stainless steel maker in India, fell to Rs 185.85 crore as on March 31, 2014 from its peak of Rs 2,252.89 crore four years ago. As per the rule, the company is required to report the fact to Board of Industrial and Financial Restructuring (BIFR). 
The company has been incurring losses since 2012. It had reported Rs 103.90 crore loss in 2011-12, Rs 820.82 crore loss in 2012-13 and Rs 1,390.09 crore loss in 2013-14. 
With three million tonnes per annum crude stainless steel production, India ranks as the third largest producer and second largest consumer of stainless steel. Over the last five years, imports from China have gone up by around 700 per cent. Apart from dumping activities, large scale circumvention of import duties is also rampant, said company Chairman and Managing Director Ratan Jindal in the company's annual report. 
Jindal Stainless said higher input prices which came in the way of the company for ramping up its operation in Odisha and sharp depreciation of rupee against American dollar also had an adverse effect on the profitability, resulting in net worth erosion.