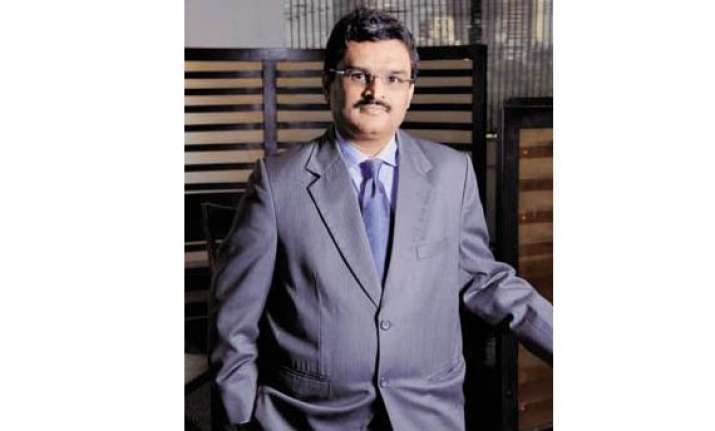 Mumbai: Jignesh Shah, who has been arrested for his alleged involvement in the National Spot Exchange Ltd (NSEL) scam told the police that he had tried to recover money from defaulters and that he too is a "victim", though he could not substantiate his claim, sources said here today.
"I am also one of the victims in this entire crisis. I tried my best to recover money from defaulters," Financial Technologies and Multi-Commodities Exchange (MCX) promoter Jignesh Shah said soon after his arrest yesterday.
He has been remanded to police custody until May 15.
Mr Shah, who was arrested for his alleged role in the Rs. 5,600-crore NSEL scam by the Economic Offence Wing (EOW) of Mumbai police, appeared shaken after he was informed that he has been placed under arrest. He also repeatedly said that he was not at all in fault, the police said.
"During the questioning yesterday, he maintained all along, that he was not at fault for the mess surrounding the NSEL platform, but we pointed out that all documents procured by us so far suggested his involvement very clearly," a police officer privy to the investigation told PTI.
When Shah insisted that he was innocent and had tried his best to recover the money from borrowers and defaulters of the spot exchange, EOW investigators countered his claims.
"We (police) have attached movable and immovable properties of directors, members and defaulters of NSEL, which is worth over Rs. 5,100 crore so far. However, these records do not show any efforts from your end to recover money at all. Please show us any record that substantiate your claims," police investigators told Jignesh Shah, who failed to respond to their request and substantiate his claims.
The spot commodity bourse NSEL faced problems settling Rs. 5,600 crore dues of more than 200 member-brokers, representing 13,000 investor-clients.
An FIR was registered in the case in September 2013 by the EOW against NSEL promoter and director Jignesh Shah as well as others, charging them with cheating, forgery, breach of trust and criminal conspiracy, among other offences.