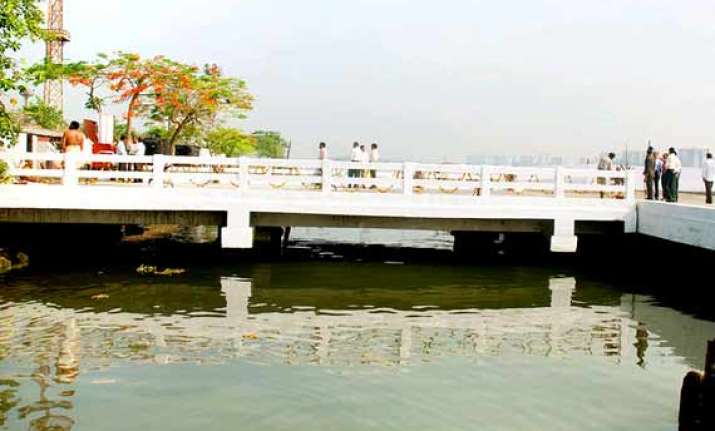 New Delhi:  In a bid to boost cargo traffic through rivers, a government body engaged in promoting waterways is likely to start work on a Rs 2,000 crore project to develop stretches of 332 km in two phases.
"Inland Waterways Authority of India (IWAI) has signed a pact with the government of Odisha, Paradip and Dhamra Ports for the development and maintenance of viable stretches of National Waterways-5 of about 332 kms in two phases," an official source said.
"IWAI is likely to start work on the about Rs 2,000 crore soon and would complete it by 2017," he added.
In the first phase, the stretch between Jokadia to Dhamra and Paradip Port will be developed for shipping and navigation of cargo vessels of about 1,500 tonnes with the required infrastructure and navigation aids.
In the second phase, the stretch between Talcher and Jokadia of about about 131 km will be developed, the source said.
As per an official document of the Shipping Ministry, the government would approach Asian Development Bank (ADB) and Japan International Cooperation Agency (JICA) for funding the project.
The proposed waterway is likely to help the industries in Kalinganagar and Vyas Nagar industries hub.
The development of NW-5 will help speedier and cost effective evacuation of coal, iron ore and other industrial products from Talcher area to the ports of Paradip and Dhamra.