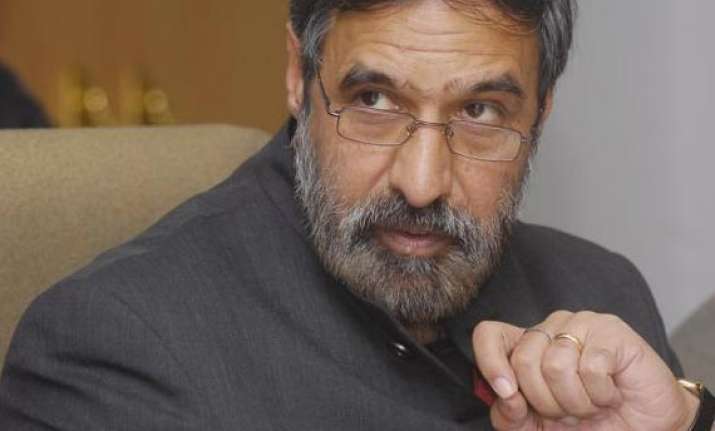 New Delhi: Rejecting US allegations related to intellectual property rights (IPR), India today said that it is ready to discuss the matter at WTO as it has not breached any international agreement.
"If they (the US) want a discussion in WTO (World Trade Organization), we are more than ready because we are not in any breach. We are very clear," Commerce and Industry Minister Anand Sharma told PTI.
Sharma was replying to a question over the US charges that India's IPR norms discriminate against American companies, particularly in the pharmaceutical sector. 
"If there is any specific issue, they must inform us," the Minister said, adding that he had told USFDA commissioner Margaret Hamburg that the US should keep in loop Indian authorities if they have any issues. 
Hamburg was here last month and had met Sharma. 
US is one of the largest importers of Indian generic medicines. 
The US Food and Drug Administration has recently banned import of drugs from Sun Pharma's Karkhadi facility in Gujarat for violation of manufacturing norms. 
The US had also raised concerns over issuance of a compulsory license (CL) by India to Hyderabad-based Natco Pharma to manufacture and sell cancer-treatment drug Nexavar. 
Indian authorities have expressed their concern over the USFDA's audit inspections of Indian pharmaceutical companies and the disproportionate penalties imposed in some instances. 
The USFDA has taken a series of actions against Indian pharmaceutical firms, restricting their shipments to the US, their largest export market. 
The US health regulator on January 23 banned the import of products manufactured by Ranbaxy Laboratories at its plant at Toansa. This was the company's fourth plant to face regulatory action from the USFDA, after Mohali, Paonta Sahib and Dewas plants. 
Another Indian firm, Wockhardt, had its two plants put under import alert by the USFDA. 
According to sources, such steps by the USFDA would affect India's pharma exports to the US. 
India's pharma exports increased 10% to $14.6 billion during 2012-13, with shipments to the US accounting for about 26% of the total. 
India is the largest exporter of generics to the US by volume, with supplies from 35 companies in the country. The nation has around 320 USFDA-approved pharma facilities, the largest number outside the US.